Patria Bank was established in 1993 as Bank Romexterra, subsequently renamed to Nextebank. Banca Comerciala CARPATICA, in turn, was established in 1999. In spring 2016, Patria Bank acquired 60% of shares of Banca Comerciala CARPATICA and in May 2017 the two banks were merged into one - Patria Bank. Patria Bank provides retail banking products and services to Romanians residents through 4 specialized divisions: retail, small business (micro), SMEs and agro business.
retail banking
business banking
Clients
natural persons
SMEs
companies
farmers
current accounts
debit cards
time deposit accounts
investment funds
consumer loans
mortgage loans
overdraft loans
refinancing loans
Card Providers


International Transfers
SEPA Credit Transfers
SEPA Instant Transfers
SEPA Direct Debits
See Also
PATRIA BANK S.A. delivers its products and services through both direct and indirect channels, namely:

branch

online banking

mobile app
Common Shares
Listed Entity
PATRIA BANK S.A.
ISIN
ROBACRACNOR6
Stock Exchange

Bucharest Stock Exchange (XBSE)
Ticker
PBK
See Also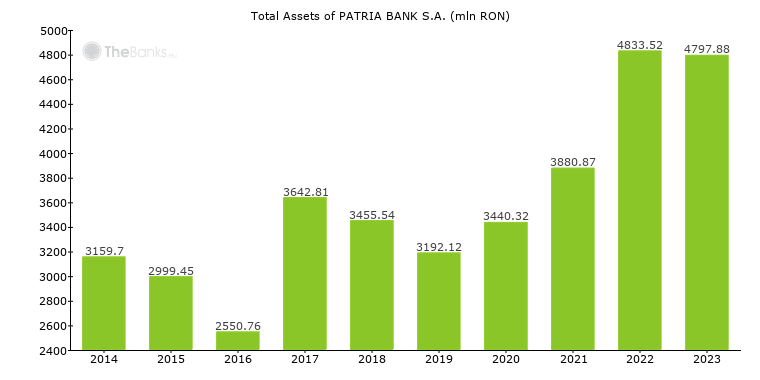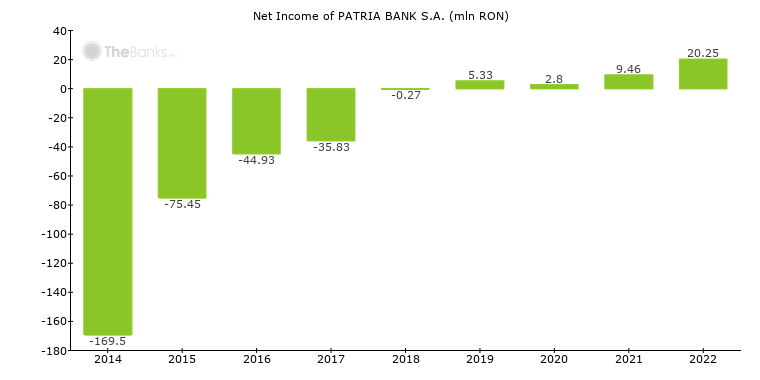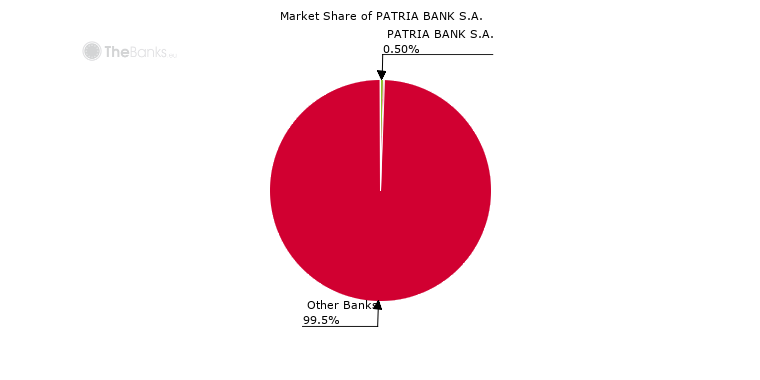 Total Assets (2019)
3,192.12 mln RON (-7.62%)
Net Income (2019)
5.33 mln RON
PATRIA BANK S.A. is the 18th largest bank in Romania in terms of total assets. In 2019 its total assets were 3 192,12 mln RON, providing the bank with the market share of 0.65%. In 2019 the bank's net income was 5,33 mln RON.
Guarantee Fund

Bank Deposit Guarantee Fund (FGDB)
Protected Amount
up to 100,000 EUR
Eligible Depositors
natural persons
legal entities

Covered Accounts
any credit balance

PATRIA BANK S.A. participates in the deposit guarantee scheme of Romania. This deposit guarantee scheme applies to any credit balance made by natural persons, legal entities and covers up to up to 100,000 EUR per bank per depositor. PATRIA BANK S.A. is a member of Bank Deposit Guarantee Fund (FGDB) and makes its contributions into it.
Contacts
Bd. Pipera nr. 1B, cladirea Cubic Center, etaj 7, 77190, VOLUNTARI, Romania
PATRIA BANK S.A. is headquartered in VOLUNTARI.
Social Networks
PATRIA BANK S.A. has profiles at the following social networks: