In October 2015 MP Bank was renamed to Kvika Bank. Kvika Bank is a specialised bank focusing on asset management and capital markets. Kvika Asset Management offers comprehensive solutions covering major asset classes, including fixed-income securities, equities, and real estate in both domestic and international markets.
Bank Category
Commercial banks
asset management
capital markets
International Transfers
SEPA Credit Transfers
SEPA Instant Transfers
SEPA Direct Debits
See Also
Kvika Banki delivers its products and services through both direct and indirect channels, namely:

branch

online banking
Common Shares
Listed Entity
Kvika Banki
ISIN
IS0000020469
Stock Exchange

Nasdaq Iceland (XICE)
Ticker
KVIKA
See Also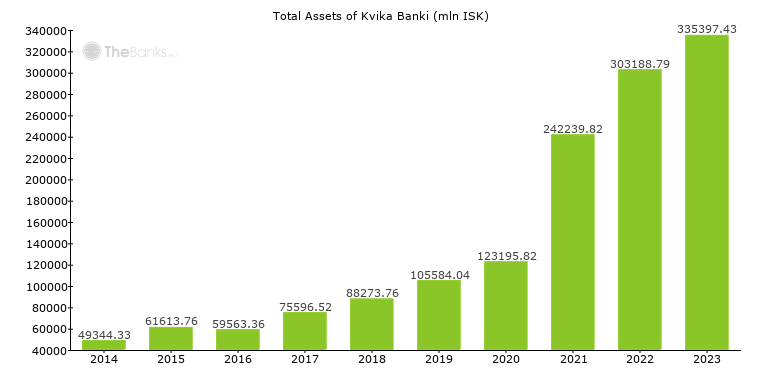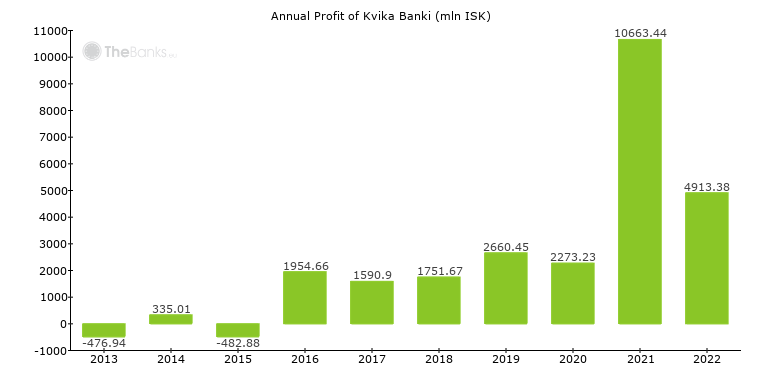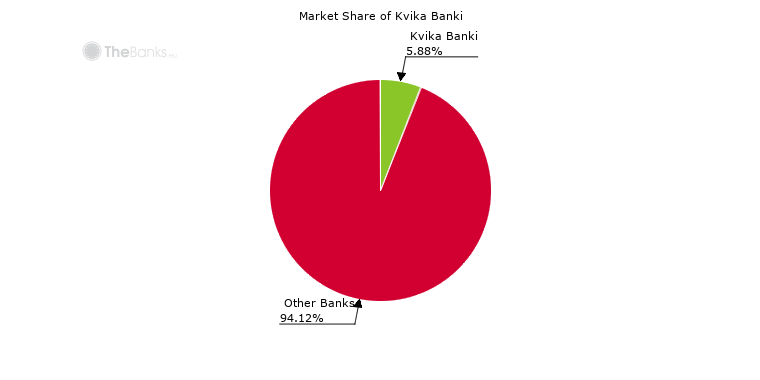 Total Assets (2019)
105.58 bln ISK (+19.61%)
Annual Profit (2019)
2,660.45 mln ISK (+51.88%)
Kvika Banki is the 4th largest bank in Iceland in terms of total assets. In 2019 its total assets were 105,58 bln ISK, providing the bank with the market share of 2.75%. Kvika Banki is the 4th largest commercial bank in Iceland (out of 4 commercial banks) having market share of 2.77% amongst the banks of this category. In 2019 the bank's annual profit was 2 660,45 mln ISK.
Guarantee Fund

Icelandic Depositors' and Investors' Guarantee Fund (TIF)
Protected Amount
up to 1,700,000 ISK
Eligible Depositors
natural persons

Covered Accounts
any credit balance

Kvika Banki participates in the deposit guarantee scheme of Iceland. This deposit guarantee scheme applies to any credit balance made by natural persons and covers up to up to 1,700,000 ISK per bank per depositor. Kvika Banki is a member of Icelandic Depositors' and Investors' Guarantee Fund (TIF) and makes its contributions into it.
Contacts
Borgartúni 25, 105, Reykjavík, Iceland
Kvika Banki is headquartered in Reykjavík.
Social Networks
Kvika Banki has profiles at the following social networks: