Talos Securities (branded as Selftrade) was established in 2001 and provided online stock brokerage and investment services. In 2015 Talos Securities sold its client assets and 'brand' to Equiniti Financial Services Limited, and was finally dissolved in September 2016.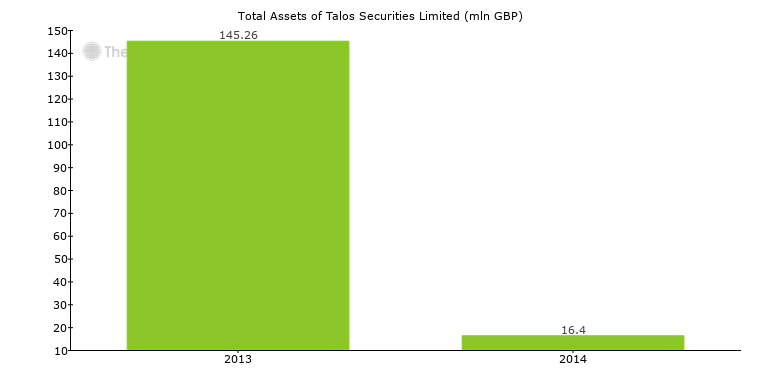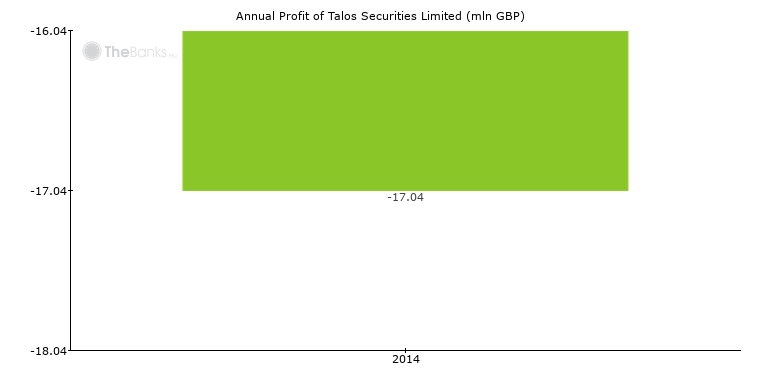 Total Assets (2014)
16.40 mln GBP
Annual Profit (2014)
-17,044,000.00 GBP
In 2014 total assets of Talos Securities Limited were 16,40 mln GBP. In 2014 the bank's annual profit was -17,04 mln GBP.
Guarantee Fund

Financial Services Compensation Scheme (FSCS)
Protected Amount
up to 85,000 GBP
Eligible Depositors
private individuals
companies

Covered Accounts
current accounts
savings accounts
time deposit accounts

Talos Securities Limited participates in the deposit guarantee scheme of the United Kingdom. This deposit guarantee scheme applies to current accounts, savings accounts, time deposit accounts made by private individuals, companies and covers up to up to 85,000 GBP per bank per depositor. Talos Securities Limited is a member of Financial Services Compensation Scheme (FSCS) and makes its contributions into it.
Contacts
Boatman's house, 2 Selsdon Way, E14 9LA, London, United Kingdom
http://talossecurities.co.uk
Talos Securities Limited was headquartered in London.