Varengold was established in 1995 as an asset manager, providing German investors access to the markets of managed futures, hedge funds and alternative investment. In 2013 Varengold obtained its commercial banking license and started providing retail, corporate and investment banking products and services.
marketplace banking
transaction banking
retail banking
Clients
business accounts
savings accounts
time deposit accounts
International Transfers
SEPA Credit Transfers
SEPA Instant Transfers
SEPA Direct Debits
Varengold Bank AG delivers its products and services through both direct and indirect channels, namely: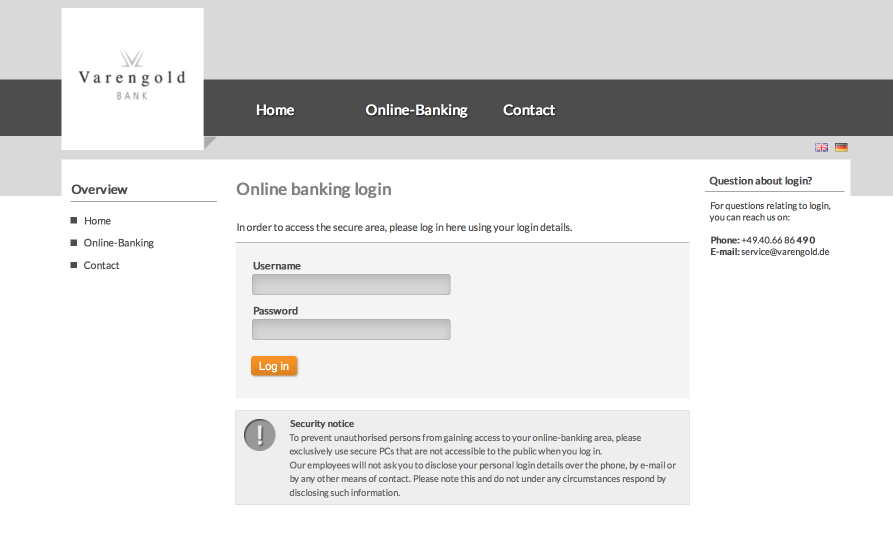 branch

online banking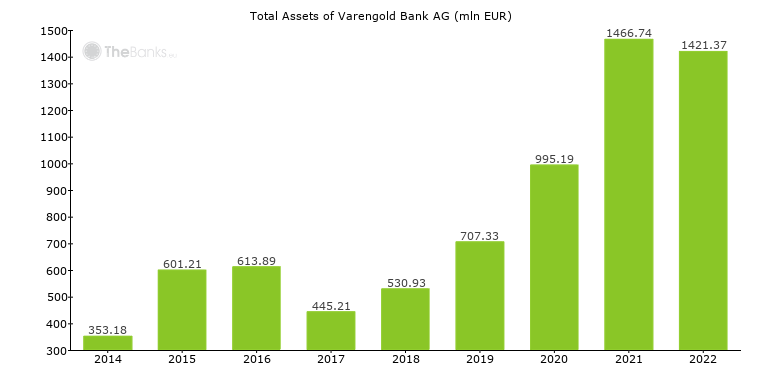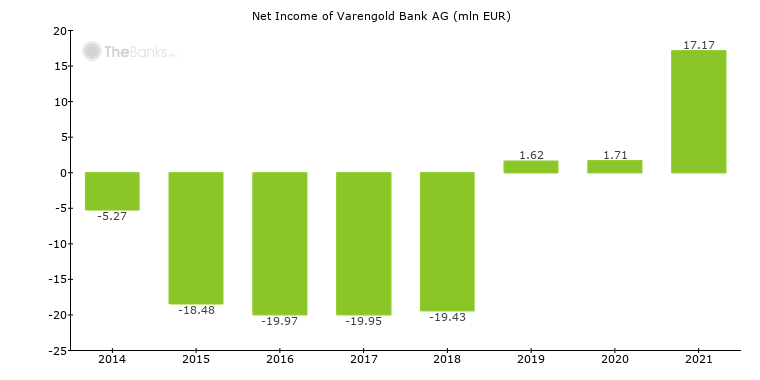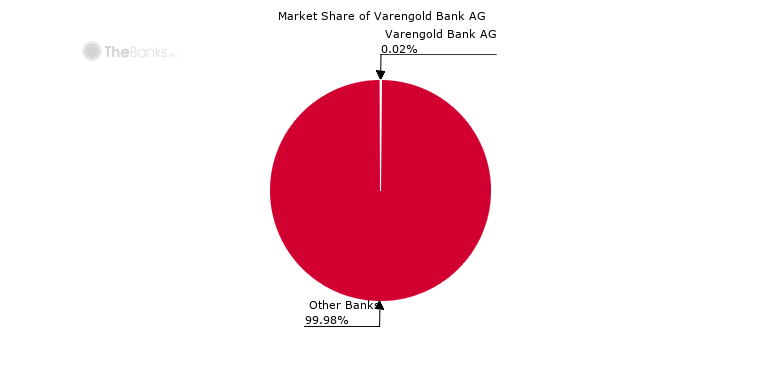 Total Assets (2018)
530.93 mln EUR (+19.25%)
Net Income (2018)
-19,431,409.67 EUR (-2.58%)
Varengold Bank AG is the 901st largest bank in Germany in terms of total assets. In 2018 its total assets were 530,93 mln EUR, providing the bank with the market share of 0.01%. In 2018 the bank's net income was -19,43 mln EUR.
Protected Amount
up to 100,000 EUR
Guarantee Fund
Entschädigungseinrichtung deutscher Banken GmbH (EdB)
Covered Depositors
individuals
companies

Covered Accounts
all deposit accounts

Varengold Bank AG participates in the deposit guarantee scheme of Germany. This deposit guarantee scheme applies to all deposit accounts made by individuals, companies and covers up to up to 100,000 EUR per bank per depositor. Varengold Bank AG is a member of Entschädigungseinrichtung deutscher Banken GmbH (EdB) and makes its contributions into it.
Contacts
Große Elbstraße 14, 22767, Hamburg, Germany
Varengold Bank AG is headquartered in Hamburg.
Social Networks
Varengold Bank AG has profiles at the following social networks: