Founded in 1972 Banco di Caribe has been providing financial services to local community for more than 40 years. The bank offers a wide variety retail and corporate banking products as well as VIP banking services.
Bank Category
Local General Banks
retail banking
corporate banking
VIP banking
insurance
Clients
current accounts
debit cards
credit cards
savings accounts
time deposit accounts
consumer loans
car loans
mortgage loans
investment funds
Banco di Caribe N.V. delivers its products and services through both direct and indirect channels, namely: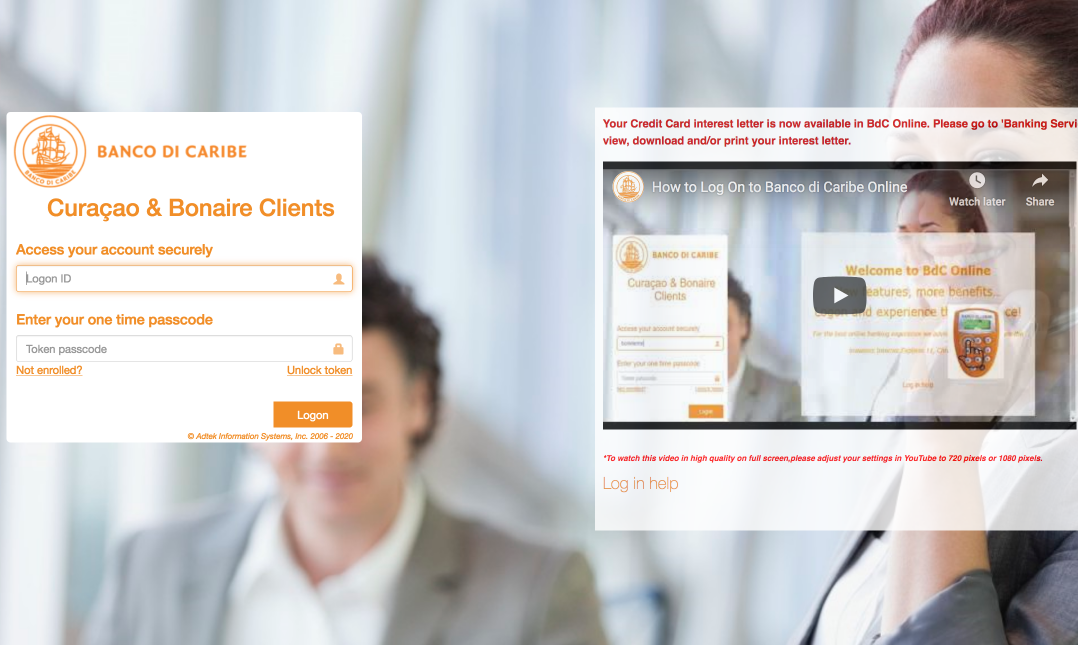 branch

online banking

mobile app
Guarantee Fund
none
Protected Amount
0 ANG
Eligible Depositors
none
Covered Accounts
none
There is no deposit guarantee scheme in Curacao: in the case of Banco di Caribe N.V. failure its depositors will not get any compensation.
Contacts
Schottegatweg Oost 205, Willemstad, Curacao
3785
(599 9) 432 3000
(599 9) 461 5220
Banco di Caribe N.V. is headquartered in Willemstad.
Social Networks
Banco di Caribe N.V. has profiles at the following social networks: