Established in 1916, Maduro's Bank was the first commercial bank in the Netherlands Antilles. In 1932 Maduro's Bank merged with Curiel's Bank to form Maduro & Curiel's Bank (MCB). Since 1970 MCB has been associated with The Bank of Nova Scotia of Toronto, Canada. Maduro & Curiel's Bank provides personal and commercial banking, private and investment banking products, it's also offers insurance brokerage, underwriting and loss adjustment, corporate management services.
Bank Category
Local General Banks
personal banking
business banking
private banking
investment banking
current accounts
debit cards
credit cards
prepaid cards
savings accounts
consumer loans
car loans
mortgage loans
Maduro & Curiel's Bank N.V. delivers its products and services through both direct and indirect channels, namely: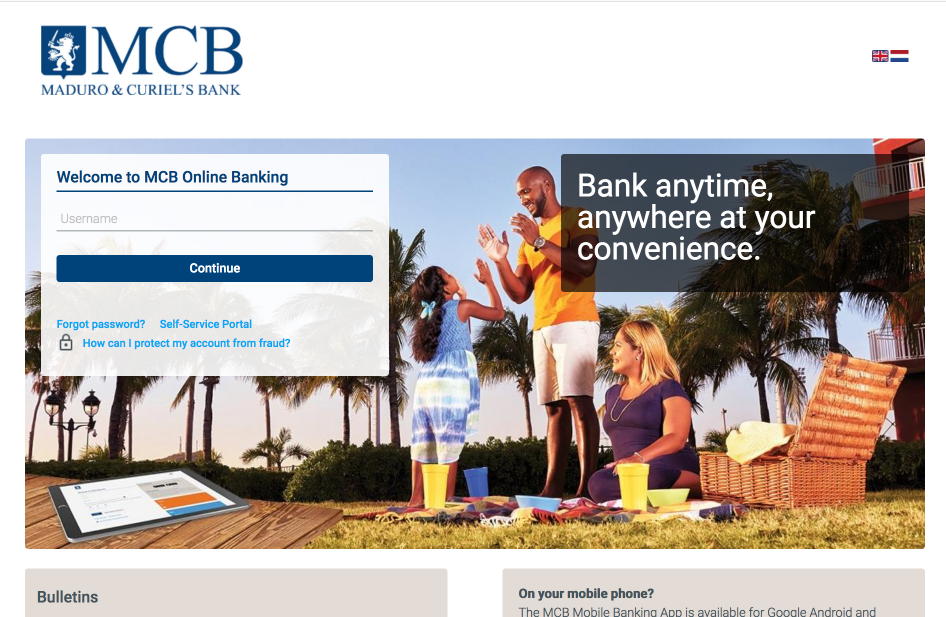 branch

online banking

mobile app
Protected Amount
0 ANG
Guarantee Fund
none
Covered Depositors
none
Covered Accounts
none
There is no deposit guarantee scheme in Curacao: in the case of Maduro & Curiel's Bank N.V. failure its depositors will not get any compensation.
Contacts
Plaza Jojo Correa 2-4, Willemstad, Curacao
305
(599 9) 466 1100
(599 9) 466 1122
Maduro & Curiel's Bank N.V. is headquartered in Willemstad.
Social Networks
Maduro & Curiel's Bank N.V. has profiles at the following social networks: