Founded in 1996, Girobank International provides retail and corporate banking products and services to natural persons and legal entities, both residents and non-residents of Curacao.
Bank Category
Non-Consolidated International Banks
retail banking
corporate banking
Clients
local natural persons
local legal entities
international natural persons
international legal entities
current accounts
savings accounts
time deposit accounts
consumer loans
car loans
mortgage loans
Girobank International N.V. delivers its products and services through both direct and indirect channels, namely: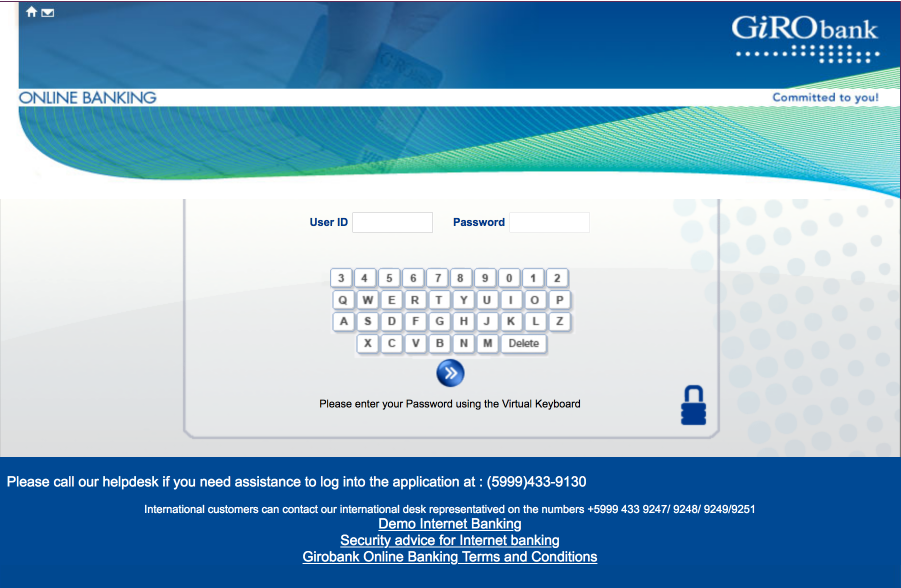 branch

online banking
Guarantee Fund
none
Protected Amount
0 ANG
Eligible Depositors
none
Covered Accounts
none
There is no deposit guarantee scheme in Curacao: in the case of Girobank International N.V. failure its depositors will not get any compensation.
Contacts
Scharlooweg 35, Willemstad, Curacao
(599 9) 433 9999
599 9) 461 0336
Girobank International N.V. is headquartered in Willemstad.
Social Networks
Girobank International N.V. has profiles at the following social networks: