(3.1; 8 ratings)
Business Focus
corporate and investment banking
The Bank of Nova Scotia (Scotiabank) is Canada's international bank and one of the leading financial services providers in North America, Latin America, the Caribbean and Central America. In Canada and internationally Scotiabank provides a wide range of retail, private, corporate banking and wealth management products and services. Global banking and markets of Scotiabank provides corporate, government and institutional clients in Canada and in select international countries with corporate banking, investment banking and capital markets solutions.
Bank Category
Domestic banks
Protected Amount
0 XCD
Guarantee Fund
none
Covered Depositors
none
Covered Accounts
none
There is no deposit guarantee scheme in Anguilla: in the case of Scotiabank Anguilla Limited failure its depositors will not get any compensation.
Contacts
Fairplay Commercial Complex, The Valley, Anguilla
250
(264) 497-3333
(264) 497-3344
Bank Supervision
Supervised By

Scotiabank Anguilla Limited is authorized and supervised by the Anguilla Financial Services Commission.
Similar Banks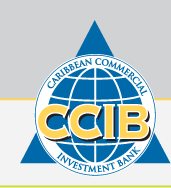 Caribbean Commercial Investment Bank Ltd.
offshore banking

FirstCaribbean International Bank (Barbados) Limited
universal banking

National Bank of Anguilla Limited
universal banking

National Commercial Bank of Anguilla Limited
universal banking
See Also
Related Articles