Aquila & Co. was founded in 2000 as a platform for independent asset managers. In 2012 Aquila & Co. obtained its banking license. Aquila & Co. provides its products and services to independent asset managers, family offices and their clients.
Business Focus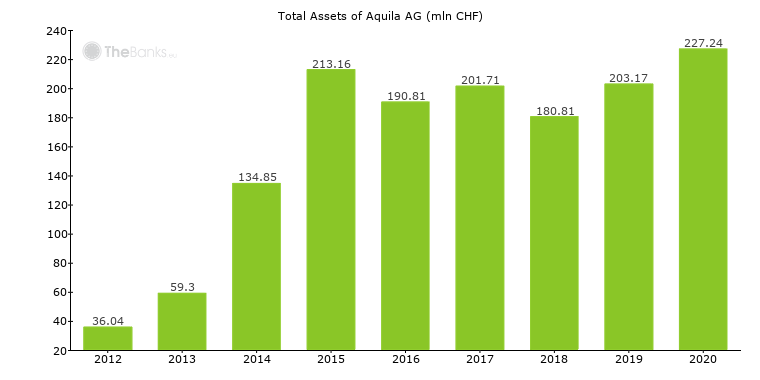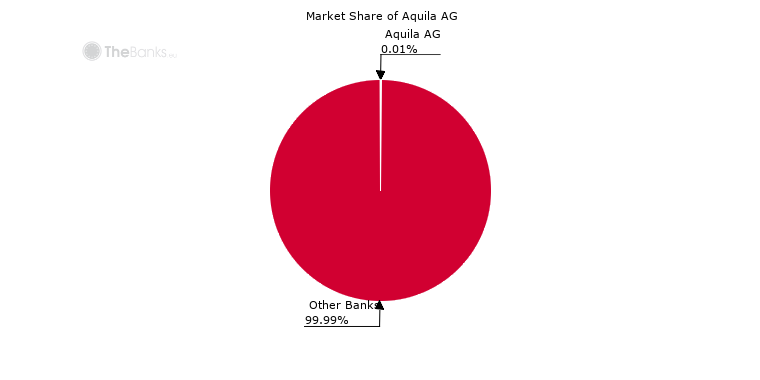 Total Assets (2018)
180.81 mln CHF

(-10.36%)
Aquila AG is the 216th largest bank in Switzerland in terms of total assets. In 2018 its total assets were 180,81 mln CHF, providing the bank with the market share of 0.01%.
Aquila AG participates in the deposit guarantee scheme of Switzerland. This scheme covers accounts up to 100,000 CHF per bank per depositor.
Contacts
Bahnhofstrasse 28a/Paradeplatz, 8001, Zürich, Switzerland
Aquila AG is headquartered in Zürich.