Hamburg Commecrical Bank (formerly known as HSH Nordbank) was established in 2003 as a result of the merger between Hamburgische Landesbank and Landesbank Schleswig-Holstein. Hamburg Commecrical Bank is focused on providing private and corporate banking products and services to large- and medium-sized German business entities and their owners.
HSH Nordbank AG has Category B banking license number 100107 issued by the Cayman Islands Monetary Authority. This type of license allows HSH Nordbank AG to conduct banking operations with non-residents and domestic banking business with other Cayman Islands licenced entities.
Bank Category
Category B (Banking)
retail banking
corporate banking
cash management
structured finance
trade finance
financial markers
wealth management
Clients
international clients only
Area Served

internationally
savings accounts
time deposit accounts
HSH Nordbank AG delivered its products and services through both direct and indirect channels, namely: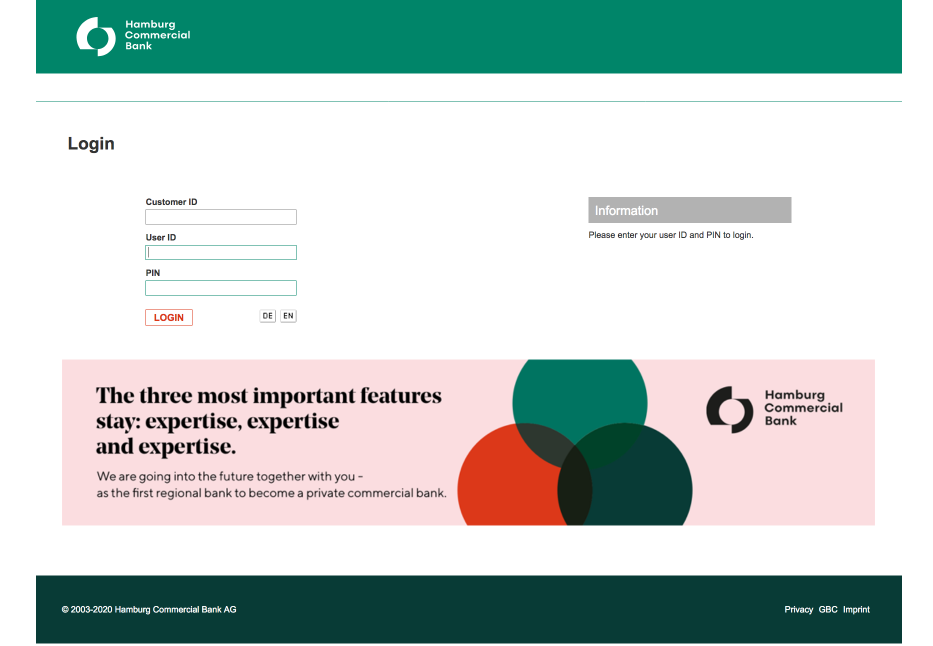 branch

online banking
Guarantee Fund
none
Protected Amount
0 KYD
Eligible Depositors
none
Covered Accounts
none
There is no deposit guarantee scheme in the Cayman Islands: in the case of HSH Nordbank AG failure its depositors will not get any compensation.
Member of Group

HSH Nordbank (Germany)
Contacts
KY1-1107, Grand Cayman, Cayman Islands
705