VBT Bank and Trust Limited is a financial institution offering a broad selection of banking products, trust and investment services.
VBT Bank & Trust, Ltd. has Category B banking license number 87029 issued by the Cayman Islands Monetary Authority. This type of license allows VBT Bank & Trust, Ltd. to conduct banking and trustee operations with non-residents and domestic banking business with other Cayman Islands licenced entities.
Bank Category
Category B (Banking & Trust)
banking services
trustee services
Clients
international clients only
Area Served

internationally
Becoming a client of VBT Bank & Trust, Ltd. can be done in a few steps:
1.
Submit online application
VBT Bank & Trust, Ltd. delivers its products and services through both direct and indirect channels, namely: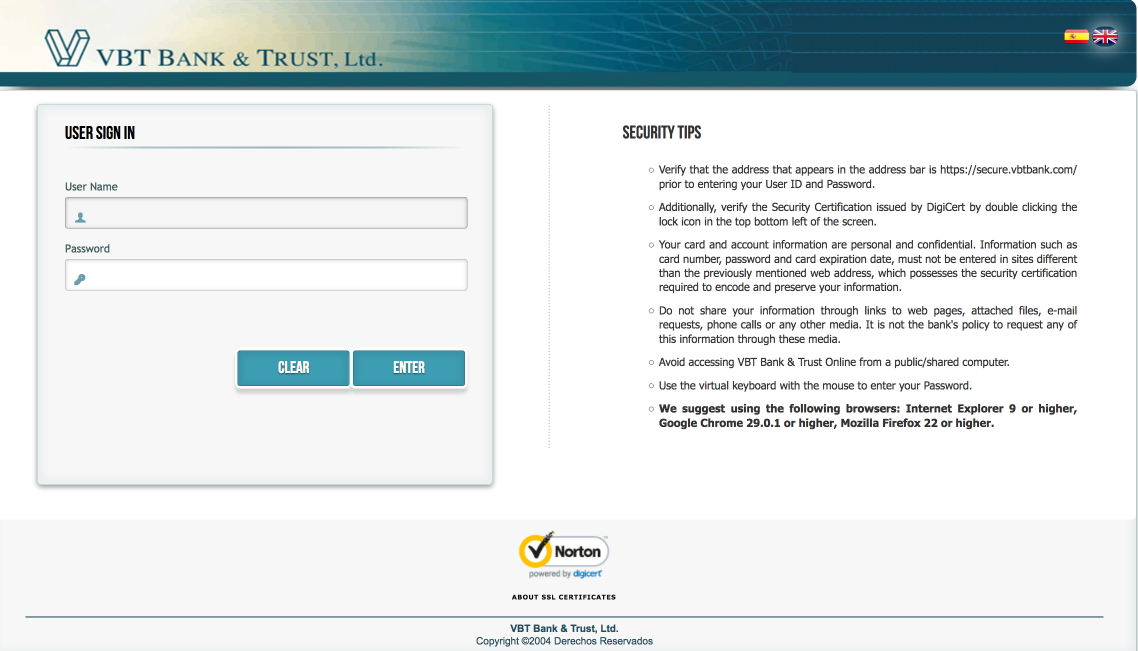 branch

online banking
Protected Amount
0 KYD
Guarantee Fund
none
Covered Depositors
none
Covered Accounts
none
There is no deposit guarantee scheme in the Cayman Islands: in the case of VBT Bank & Trust, Ltd. failure its depositors will not get any compensation.
Contacts
2nd Floor The Harbour Centre 42, North Church Street, George Town, KY1-1106, Grand Cayman, Cayman Islands
454
(345) 949.6917
(345) 949.8017