Incorporated in 1974, Cayman National Bank provides its customers with a full range of domestic and international financial services: online banking, investment services, trust services, company formation, administration and management, fund management and premier banking. In December 2019, Republic Financial Holdings Limited (Trinidad and Tobago) purchased 74.99% shares in the Cayman National Corporation.
Cayman National Bank Ltd. has Category A banking license number 74010 issued by the Cayman Islands Monetary Authority. This type of license allows Cayman National Bank Ltd. to conduct banking and trustee operations both in the domestic and international markets and provide services to residents and non-residents.
Bank Category
Category A (Banking & Trust)
retail banking
private banking
business banking
fiduciary services
fund administration
investment management
Clients
domestic and international clients
Area Served
Cayman Islands

internationally
current accounts
debit cards
credit cards
savings accounts
time deposit accounts
consumer loans
mortgage loans
Becoming a client of Cayman National Bank Ltd. can be done in a few steps: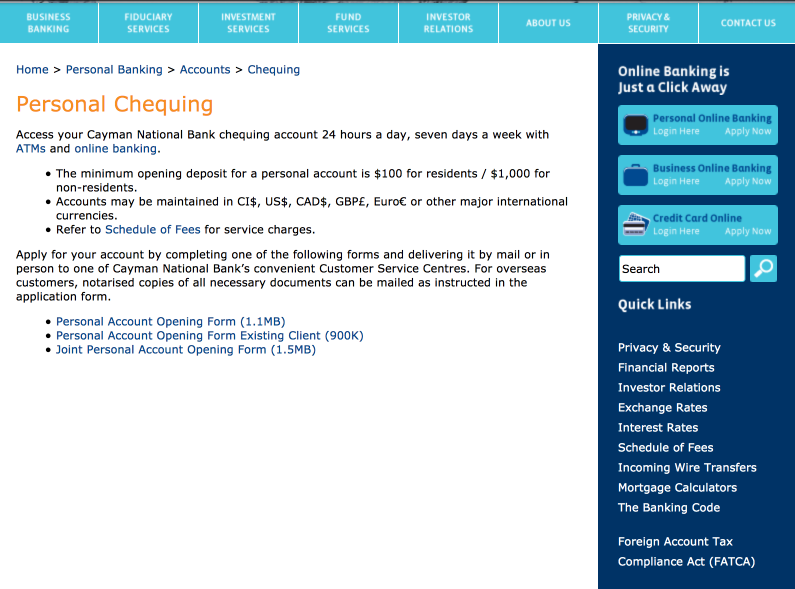 1.
Submit online application
Cayman National Bank Ltd. delivers its products and services through both direct and indirect channels, namely: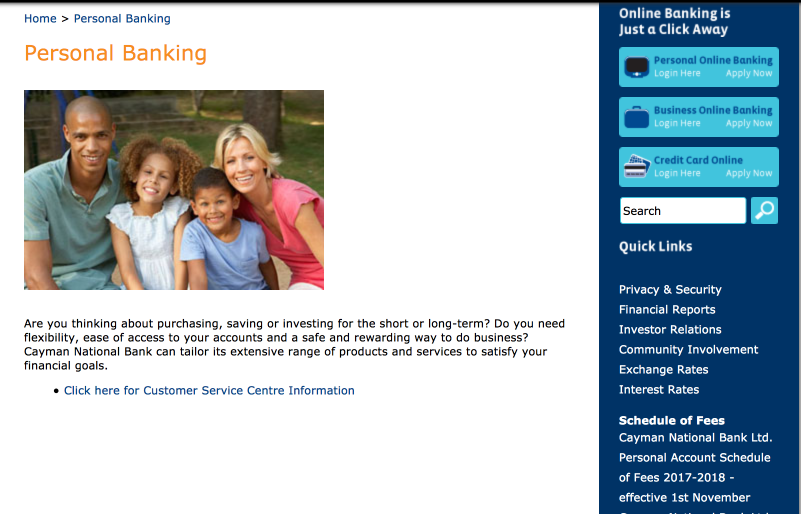 branch

online banking
Protected Amount
0 KYD
Guarantee Fund
none
Covered Depositors
none
Covered Accounts
none
There is no deposit guarantee scheme in the Cayman Islands: in the case of Cayman National Bank Ltd. failure its depositors will not get any compensation.
Contacts
Peter A. Tomkins Building, KY1-1102, Grand Cayman, Cayman Islands
1097
+1 345 949 4655
+1 345 949 7506
https://www.caymannational.com/
Social Networks
Cayman National Bank Ltd. has profiles at the following social networks: