Launched in 2015, bunq B.V. is an innovative direct bank, focused on providing banking products online using its mobile application. bunq B.V. offers current accounts, payment cards to both natural persons and business customers.
Clients
natural persons
businesses
Area Served
Gibraltar
Austria
Belgium
Bulgaria
Croatia
Cyprus
Czech Republic
Denmark
Estonia
Finland
France
Germany
Greece
Hungary
Iceland
Ireland
Italy
Latvia
Liechtenstein
Lithuania
Luxembourg
Malta
Netherlands
Norway
Poland
Portugal
Romania
Slovakia
Slovenia
Spain
Sweden
United Kingdom
International Transfers
SEPA Credit Transfers
SEPA Instant Transfers
SEPA Direct Debits
Becoming a client of bunq BV can be done in a few steps: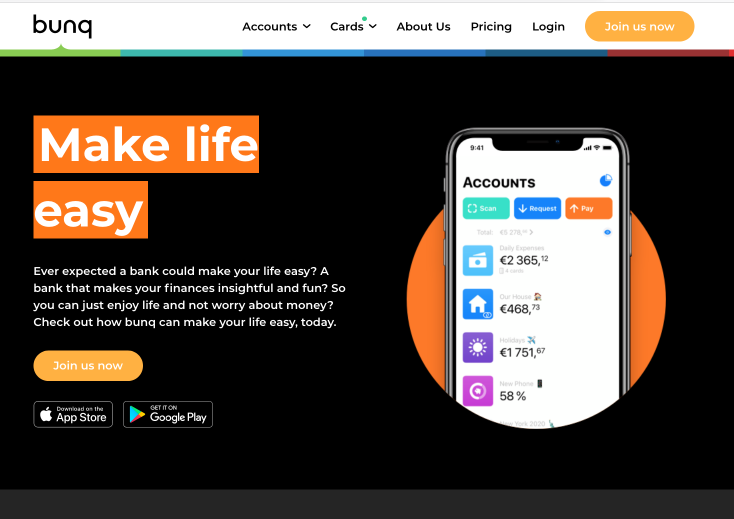 1.
Completely online
2.
Account is ready within a few minutes
Account opening procedure is usually completed within a few minutes.
bunq BV delivers its products and services via direct (online) channels only, namely: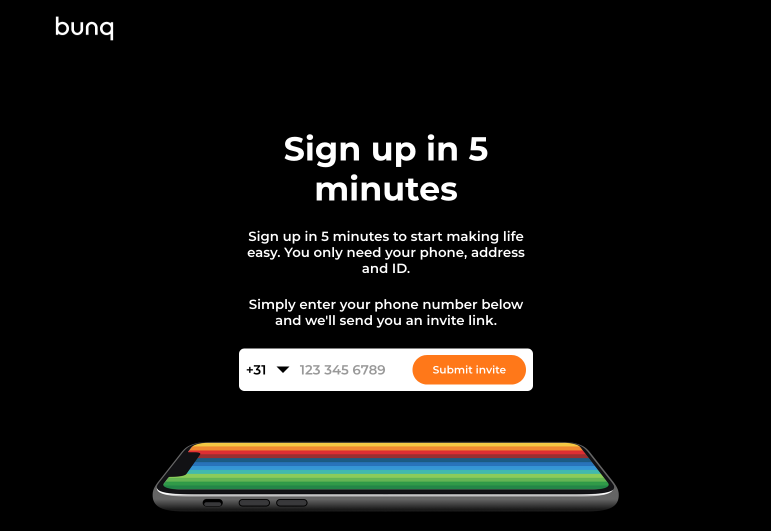 online banking

mobile app
Protected Amount
up to 100,000 EUR
Guarantee Fund
Deposit Guarantee Fund (DGF)
Covered Depositors
private individuals
legal entities

Covered Accounts
current accounts
savings accounts
term deposits

bunq BV participates in the deposit guarantee scheme of the Netherlands. This deposit guarantee scheme applies to current accounts, savings accounts, term deposits made by private individuals, legal entities and covers up to up to 100,000 EUR per bank per depositor. bunq BV is a member of Deposit Guarantee Fund (DGF) and makes its contributions into it.
Contacts
NARITAWG, 1043BS, AMSTERDAM, Netherlands
bunq BV is headquartered in AMSTERDAM.
Social Networks
bunq BV has profiles at the following social networks: