Tandem was founded in 2015 to as a digitally focused and customer centric UK financial services provider. On 10 January 2018, Tandem completed its acquisition of Harrods Bank Limited with the latter immediately renamed as Tandem Bank Limited, and Tandem Money Limited becoming a parent company of Tandem Bank, also providing infrastructure and IT services to Tandem Bank.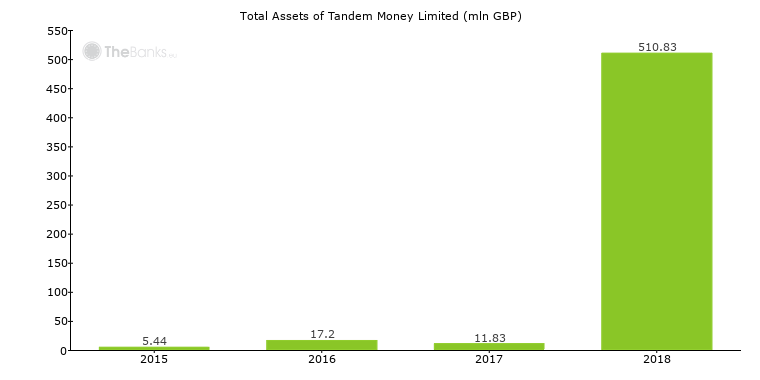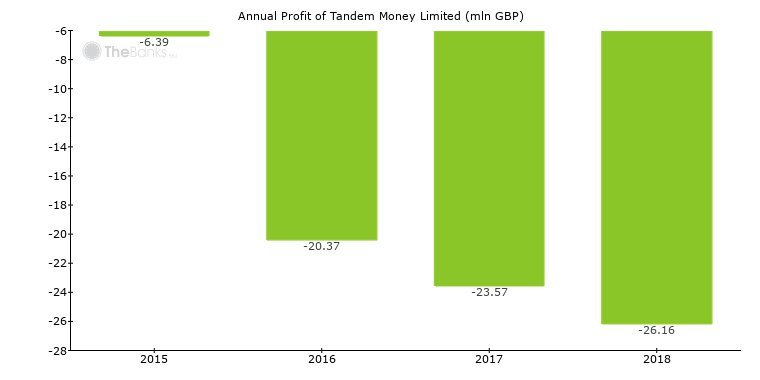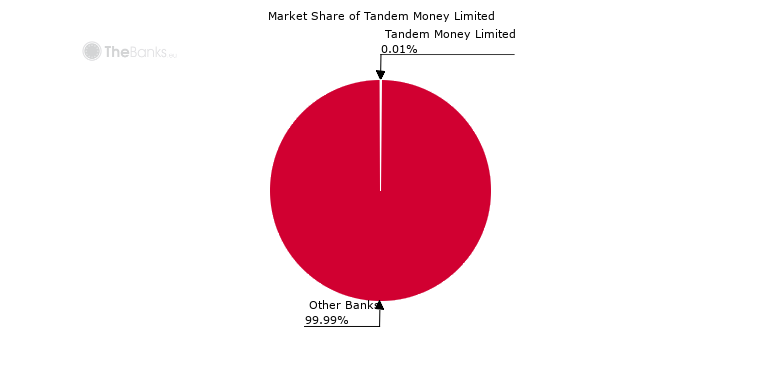 Total Assets (2018)
510.83 mln GBP (+4,217.37%)
Annual Profit (2018)
-26,156,000.00 GBP (+11.00%)
Tandem Money Limited was the 126th largest bank in the United Kingdom in terms of total assets. In 2018 its total assets were 510,83 mln GBP, providing the bank with the market share of 0.01%. In 2018 the bank's annual profit was -26,16 mln GBP.
Guarantee Fund

Financial Services Compensation Scheme (FSCS)
Protected Amount
up to 85,000 GBP
Eligible Depositors
private individuals
companies

Covered Accounts
current accounts
savings accounts
time deposit accounts

Tandem Money Limited participates in the deposit guarantee scheme of the United Kingdom. This deposit guarantee scheme applies to current accounts, savings accounts, time deposit accounts made by private individuals, companies and covers up to up to 85,000 GBP per bank per depositor. Tandem Money Limited is a member of Financial Services Compensation Scheme (FSCS) and makes its contributions into it.
Contacts
2nd Floor, 344-354 Gray's Inn Road, London, United Kingdom
Tandem Money Limited was headquartered in London.
Social Networks
Tandem Money Limited has profiles at the following social networks: