Established in 2004 as Masthaven Solutions to focus on providing bridging finance and secured loans, Masthaven Bank obtained its banking license in 2016 and expanded into retail banking by providing flexible and fixed term savings accounts, bridging loans, development finance and mortgages.
retail banking
business banking
Clients
Area Served
United Kingdom
savings accounts
personal loans
mortgage loans
buy-to-let loans
bridging finance
development finance
International Transfers
SEPA Credit Transfers
SEPA Instant Transfers
SEPA Direct Debits
Becoming a client of Masthaven Bank Limited can be done in a few steps: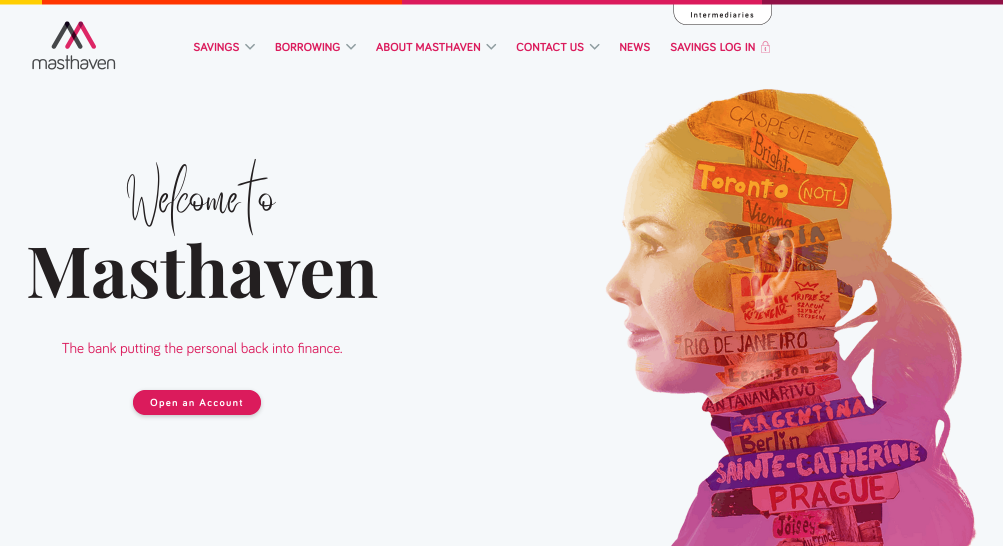 1.
Submit online application
Masthaven Bank Limited delivers its products and services via direct (online) channels only, namely: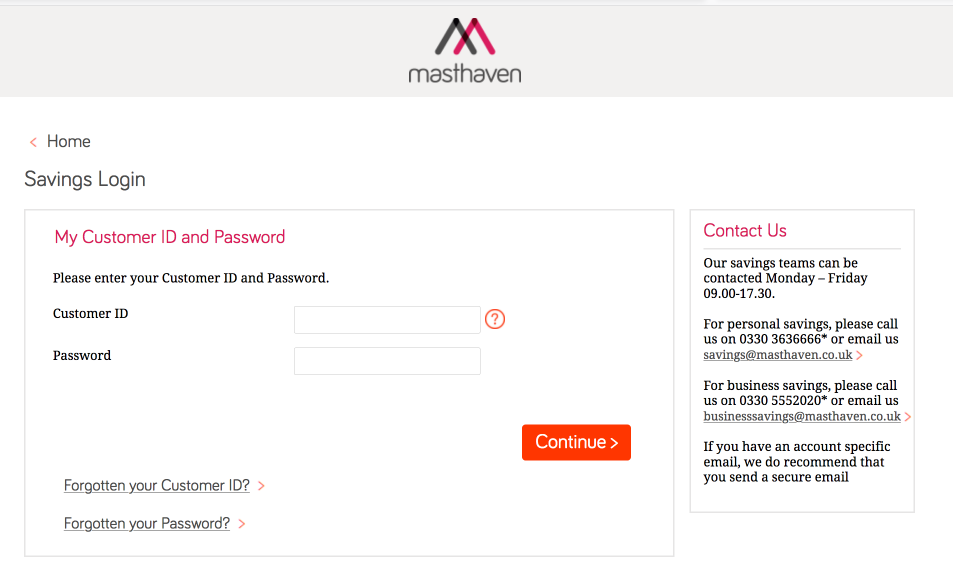 online banking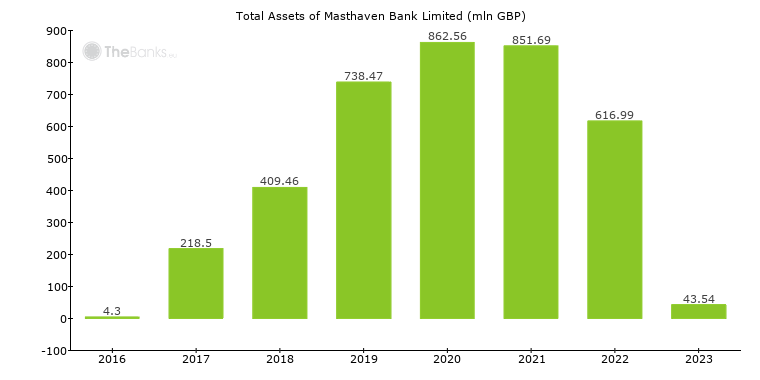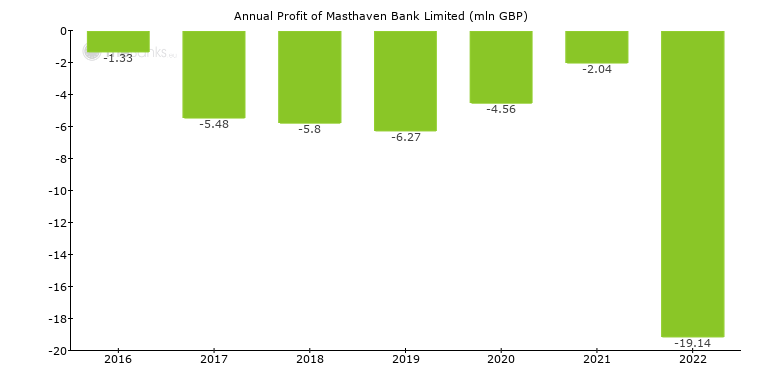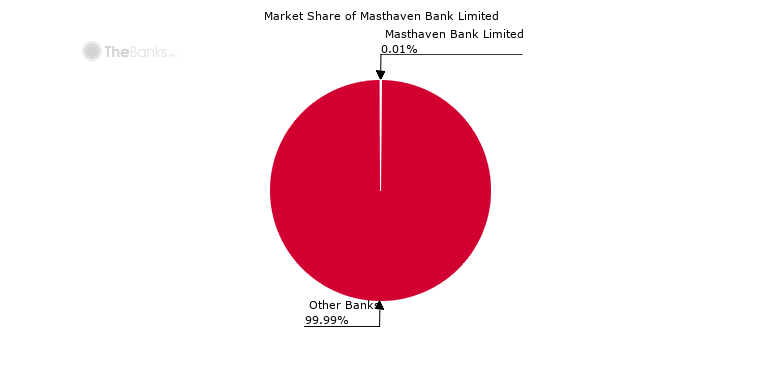 Total Assets (2018)
409.46 mln GBP (+87.40%)
Annual Profit (2018)
-5,800,000.00 GBP (+5.90%)
Masthaven Bank Limited is the 135th largest bank in the United Kingdom in terms of total assets. In 2018 its total assets were 409,46 mln GBP, providing the bank with the market share of 0.00%. In 2018 the bank's annual profit was -5,80 mln GBP.
Protected Amount
up to 85,000 GBP
Guarantee Fund
Financial Services Compensation Scheme (FSCS)
Covered Depositors
private individuals
companies

Covered Accounts
current accounts
savings accounts
time deposit accounts

Masthaven Bank Limited participates in the deposit guarantee scheme of the United Kingdom. This deposit guarantee scheme applies to current accounts, savings accounts, time deposit accounts made by private individuals, companies and covers up to up to 85,000 GBP per bank per depositor. Masthaven Bank Limited is a member of Financial Services Compensation Scheme (FSCS) and makes its contributions into it.
Contacts
Palladium House, 1-4 Argyll Street, London, United Kingdom
Masthaven Bank Limited is headquartered in London.
Social Networks
Masthaven Bank Limited has profiles at the following social networks: