Adyen was established in 2006 and obtained its banking license in 2017. Adyen is a global payment company, offering a platform that connects its customers directly to Visa, Mastercard, and all key payment methods globally, enabling businesses to accept payments and optimize growth across online, in-app, and in store.
online payments platform
global acquiring
risk management
revenue optimization
Clients
Area Served
European Union
white-level payment cards
International Transfers
SEPA Credit Transfers
SEPA Instant Transfers
SEPA Direct Debits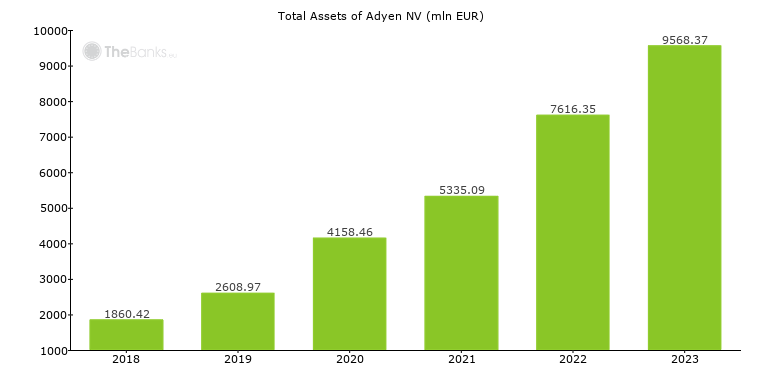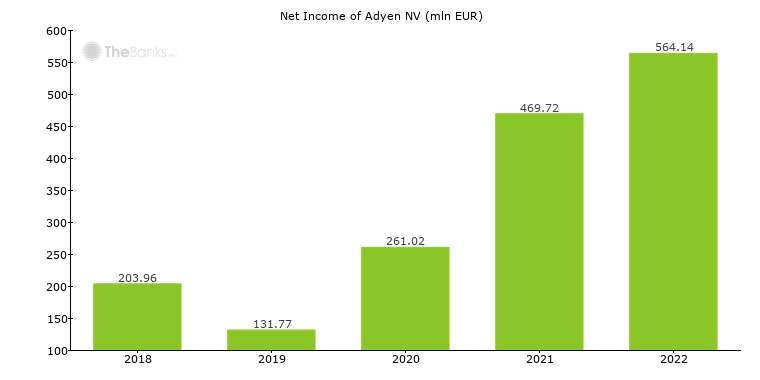 Total Assets (2019)
2,608.97 mln EUR (+40.24%)
Net Income (2019)
131.77 mln EUR (-35.39%)
Adyen NV is the 16th largest bank in the Netherlands in terms of total assets. In 2019 its total assets were 2 608,97 mln EUR. In 2019 the bank's net income was 131,77 mln EUR.
Protected Amount
up to 100,000 EUR
Guarantee Fund
Deposit Guarantee Fund (DGF)
Covered Depositors
private individuals
legal entities

Covered Accounts
current accounts
savings accounts
term deposits

Adyen NV participates in the deposit guarantee scheme of the Netherlands. This deposit guarantee scheme applies to current accounts, savings accounts, term deposits made by private individuals, legal entities and covers up to up to 100,000 EUR per bank per depositor. Adyen NV is a member of Deposit Guarantee Fund (DGF) and makes its contributions into it.
Contacts
S CARMIGGELTSTR 6, 1001 EB, Amsterdam, Netherlands
10095
Adyen NV is headquartered in Amsterdam.
Social Networks
Adyen NV has profiles at the following social networks: