Founded in 1856, Credit Suisse is a Swiss-based international financial company. Credit Suisse is one of the largest universal banks in Switzerland offering comprehensive advice and a broad range of retail, private, corporate banking products and services to individuals, corporate and institutional clients. On the international markets Credit Suisse offers wealth management and investment banking solutions.
Services
Area Served
Switzerland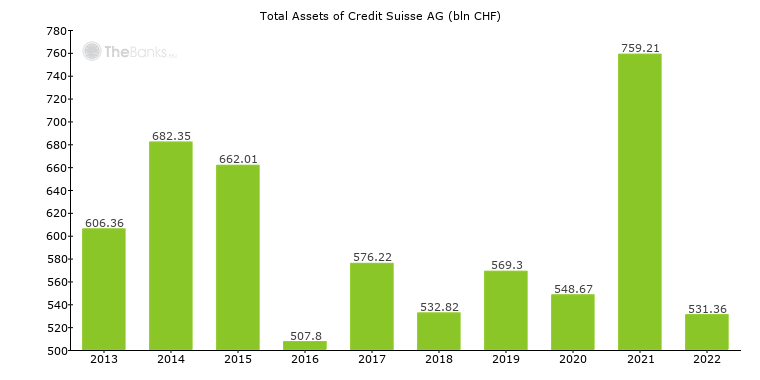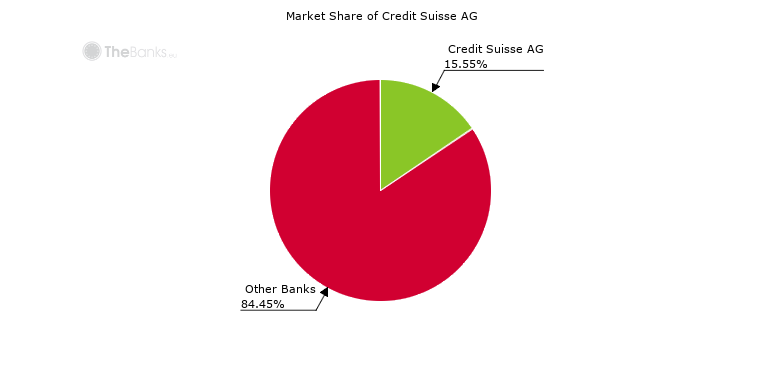 Total Assets (2018)
532.82 bln CHF

(-7.53%)
Credit Suisse AG is the 1st largest bank in Switzerland in terms of total assets. In 2018 its total assets were 532,82 bln CHF, providing the bank with the market share of 16.55%. Credit Suisse AG is the 1st largest big bank in Switzerland (out of 4 big banks) having market share of 35.04% amongst the banks of this category.
Fitch: A
AAA
AA+, AA, AA-
A+, A, A-
BBB+, BBB, BBB-
BB+, BB, BB-
B+, B, B-
CCC, CC, C, RD, D
Moodys: -
Aaa
Aa1, Aa2, Aa3
A1, A2, A3
Baa1, Baa2, Baa3, Baa4
Ba1, Ba2, Ba3
B1, B2, B3
Caa1, Caa2, Caa3, Ca
Credit Suisse AG is rated by Fitch. Long-term credit rating assigned to the bank by Fitch is A (high credit quality).
Credit Suisse AG participates in the deposit guarantee scheme of Switzerland. This scheme covers accounts up to 100,000 CHF per bank per depositor.
Head of Group

Credit Suisse (Switzerland)
Contacts
GD-Zürich, 8065, Zürich, Switzerland
Credit Suisse AG is headquartered in Zürich.