BIC
BIC (Business Identifier Code, also known as SWIFT code or SWIFT BIC) is a the mostly used international identifier of financial institutions. SWIFT is the registration authority for BICs. BICs are used in financial transactions, client and counterparty data bases, compliance documents and many others.
A BIC consists of eight or eleven characters, comprising a financial institution code (four characters), a country code (two characters), a location code (two characters) and, optionally, a branch code (three characters).
BIC of Caisse d'Epargne et de Crédit Mutuel de Chermignon SC and its components are shown in the table below.
| | |
| --- | --- |
| BIC | CDEMCH21 |
| Bank BIC Code | CDEM |
| Country Code | CH (Switzerland) |
| Location Code | 21 |
| Branch Code | - |
Company Registration Number
Company Registration Number is a distinctive code issued upon registration of a new company. This code can be used to find data about the company in a national company register.
| | |
| --- | --- |
| Company Number | CHE-107.002.259 |
Similar Banks

Burgerliche Ersparniskasse Bern, Genossenschaft
regional retail banking

Ersparniskasse Affoltern i.E. AG
regional retail banking

Bank in Zuzwil AG
regional retail banking

Spar- und Leihkasse Wynigen AG
regional retail banking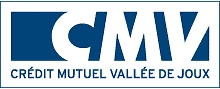 CREDIT MUTUEL DE LA VALLEE SA
regional retail banking

Ersparniskasse Speicher
regional retail banking
Banking Products in Switzerland
See Also
Related Articles