Raiffeisen Group is a Swiss banking group consisting of about 300 local cooperative Raiffeisen banks, specializing in retail banking. Raiffeisen Group creates a framework for activities of the local Raiffeisen banks (for example IT, infrastructure, refinancing), advises and supports Raiffeisen banks in all matters as well as provides mutual liquidity pool for the Raiffeisen banks.
Bank Category
Raiffeisen banks
Area Served
Switzerland
current accounts
debit cards
credit cards
savings accounts
consumer loans
mortgage loans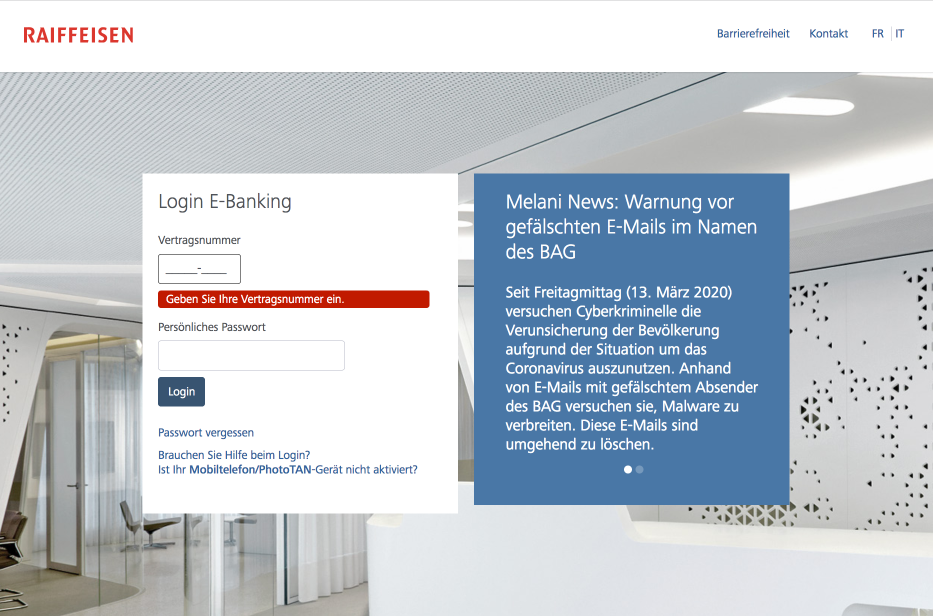 Raiffeisen-Gruppe delivers its products and services through both direct and indirect channels, namely:

branch

online banking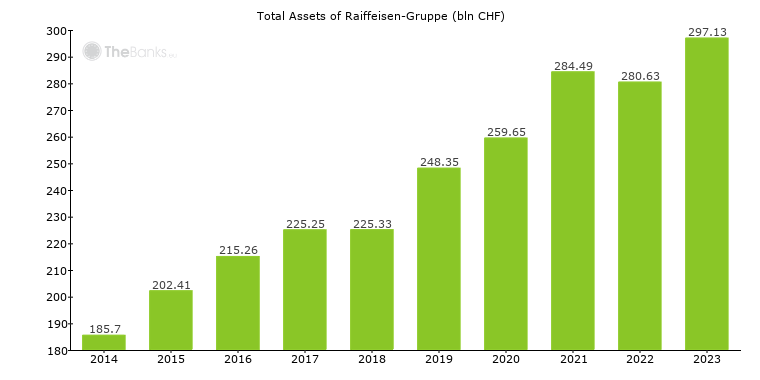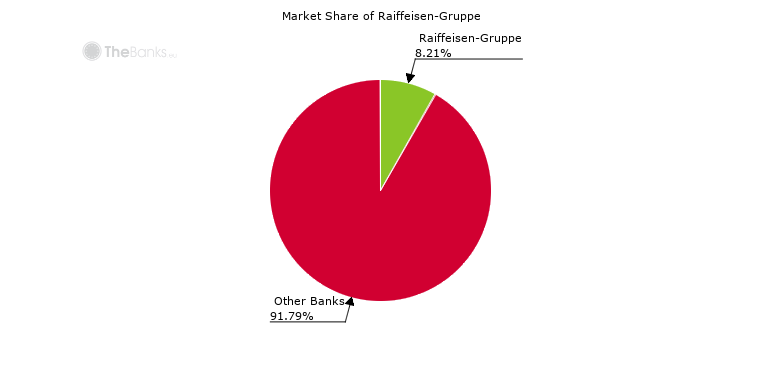 Total Assets (2018)
225.33 bln CHF (+0.04%)
Raiffeisen-Gruppe is the 4th largest bank in Switzerland in terms of total assets. In 2018 its total assets were 225,33 bln CHF, providing the bank with the market share of 7.00%.
Fitch: -
AAA
AA+, AA, AA-
A+, A, A-
BBB+, BBB, BBB-
BB+, BB, BB-
B+, B, B-
CCC, CC, C, RD, D
Moodys: Aa2
Aaa
Aa1, Aa2, Aa3
A1, A2, A3
Baa1, Baa2, Baa3, Baa4
Ba1, Ba2, Ba3
B1, B2, B3
Caa1, Caa2, Caa3, Ca
Raiffeisen-Gruppe is rated by Moody's. Long-term credit rating assigned to the bank by Moody's is Aa2 (high grade).
Protected Amount
up to 100,000 CHF
Guarantee Fund
esisuisse – Deposit Insurance
Covered Depositors
private individuals (Swiss and foreign)
legal entities (Swiss and foreign)

Covered Accounts
credit balances

Raiffeisen-Gruppe participates in the deposit guarantee scheme of Switzerland. This deposit guarantee scheme applies to credit balances made by private individuals (Swiss and foreign), legal entities (Swiss and foreign) and covers up to up to 100,000 CHF per bank per depositor. Raiffeisen-Gruppe is a member of esisuisse – Deposit Insurance and makes its contributions into it.
Contacts
Raiffeisenplatz, 9001, St. Gallen, Switzerland
071 225 88 88
071 225 88 87
Raiffeisen-Gruppe is headquartered in St. Gallen.