Agram Banka d.d. (known as Kreditna banka Zagreb d.d. before January 2019) has been operating in Croatia for more than 20 years, providing a broad range of retail and corporate banking products and services as well as innovative insurance products to both natural pesons and companies.
Bank Category
Commercial banks
retail banking
business banking
current accounts
overdraft accounts
savings accounts
time deposit accounts
children deposit accounts
debit cards
credit cards
consumer loans
mortgage loans
student loans
vehicle loans
retirement loans
Account Currencies
HRK (Croatian kuna)
Card Providers

International Transfers
SEPA Credit Transfers
SEPA Instant Transfers
SEPA Direct Debits
See Also
Agram banka d.d. delivers its products and services through both direct and indirect channels, namely:

branch

online banking
Common Shares
Listed Entity
AGRAM BANKA, dioničko društvo
ISIN
HRKBZ0RA0005
Stock Exchange

Zagreb Stock Exchange (XZAG)
Ticker
KBZ
See Also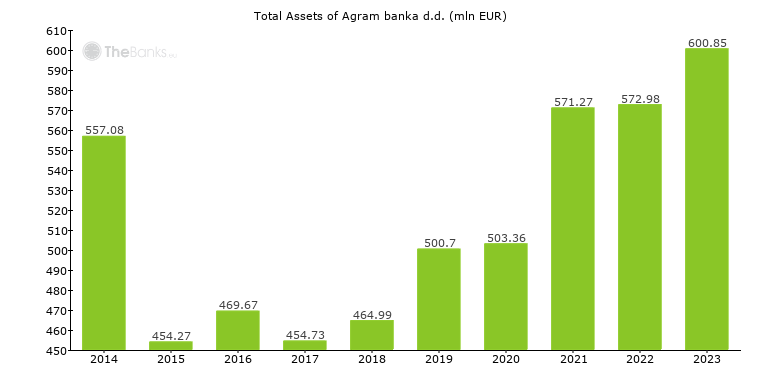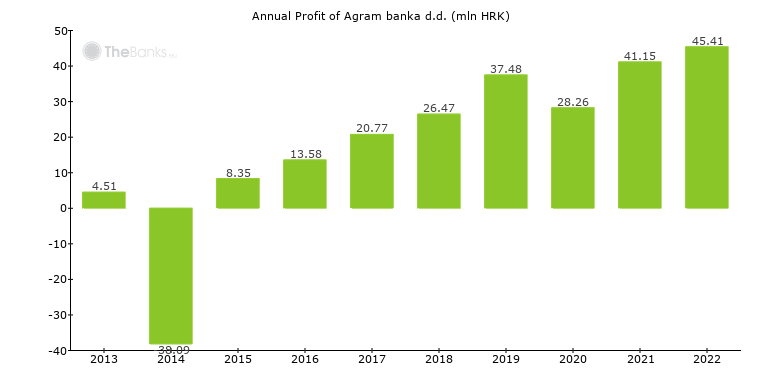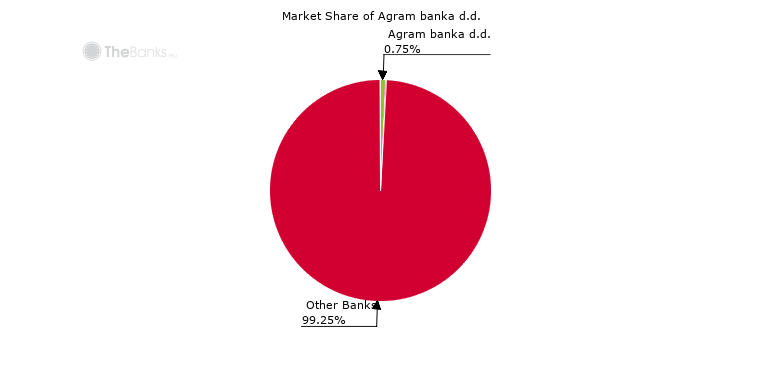 Total Assets (2018)
3,446.74 mln HRK (+1.88%)
Annual Profit (2018)
26.47 mln HRK (+27.46%)
Agram banka d.d. is the 10th largest bank in Croatia in terms of total assets. In 2018 its total assets were 3 446,74 mln HRK, providing the bank with the market share of 0.83%. In 2018 the bank's annual profit was 26,47 mln HRK.
Guarantee Fund

State Agency for Deposit Insurance and Bank Resolution (DAB)
Protected Amount
up to 100,000 EUR
Eligible Depositors
natural persons
legal entities

Covered Accounts
all accounts

Agram banka d.d. participates in the deposit guarantee scheme of Croatia. This deposit guarantee scheme applies to all accounts made by natural persons, legal entities and covers up to up to 100,000 EUR per bank per depositor. Agram banka d.d. is a member of State Agency for Deposit Insurance and Bank Resolution (DAB) and makes its contributions into it.
Contacts
Ul. Grada Vukovara 74, 10000, Zagreb, Croatia
+385 1 6167-373
+385 1 6116-466
Agram banka d.d. is headquartered in Zagreb.