The Liechtensteinische Landesbank AG (LLB) was founded in 1861 and is the financial institution with the richest tradition in the Principality of Liechtenstein, it is also one of the largest banks in Liechtenstein. The State of Liechtenstein has been the main shareholder since the partial privatisation of the LLB in 1993.
LLB offers its clients comprehensive products and services in retail, corporate and private banking.
Business Focus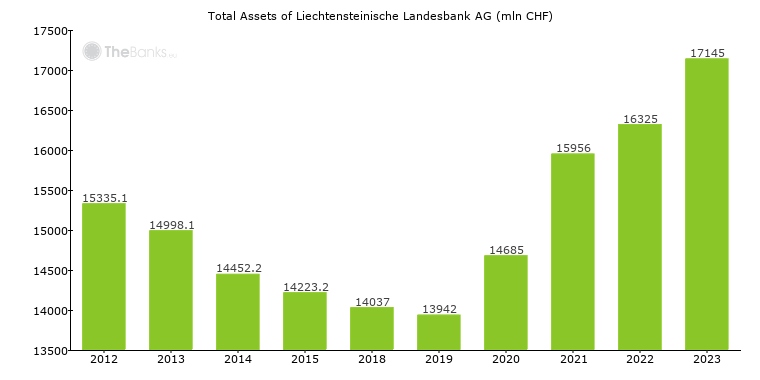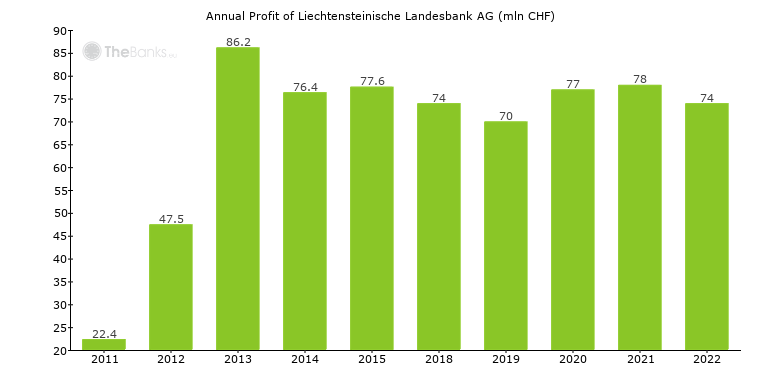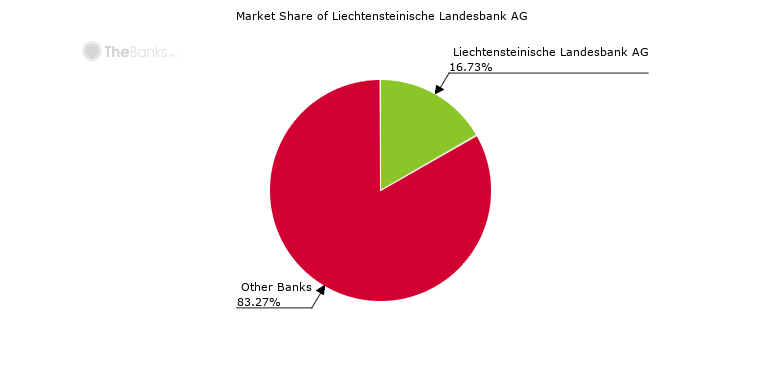 Total Assets (2018)
14,037.00 mln CHF

(-1.31%)
Annual Profit (2018)
74.00 mln CHF

(-4.64%)
Number of Employees (2018)
574

(+14.12%)
Liechtensteinische Landesbank AG is the 2nd largest bank in Liechtenstein in terms of total assets. In 2018 its total assets were 14 037,00 mln CHF, providing the bank with the market share of 18.29%. In 2018 the bank's annual profit was 74,00 mln CHF. Liechtensteinische Landesbank AG had 574 employees in 2018.
Liechtensteinische Landesbank AG participates in the deposit guarantee scheme of Liechtenstein. This scheme covers accounts up to 100,000 CHF per bank per depositor.
Contacts
Städtle 44, 9490, Vaduz, Liechtenstein
Liechtensteinische Landesbank AG is headquartered in Vaduz.