Trustpilot Rating
Reviews 42,192 | Excellent
(4.6)
Azimo Ltd is an electronic money institution focused on international money transfers. Azimo Ltd offers international payments, international payrolls to natural persons, business entities. In 2019 Azimo Ltd had total assets of 18.34 mln GBP, Azimo Ltd generated net income of -1,449,349.00 GBP. Incorporated in the United Kingdom, Azimo Ltd is authorized and regulated by the Financial Conduct Authority.

Trustpilot Rating
Reviews 3,476 | Excellent
(4.8)
Tor Currency Exchange Limited is an electronic money institution focused on international money transfers. Tor Currency Exchange Limited offers money transfers, regular payments, repatriation of funds, virtual accounts to individuals, businesses. In 2019 Tor Currency Exchange Limited had total assets of 108.42 mln GBP, Tor Currency Exchange Limited generated net income of 7.59 mln GBP. Incorporated in the United Kingdom, Tor Currency Exchange Limited is authorized and regulated by the Financial Conduct Authority. Tor Currency Exchange Limited is doing business as TorFX.
Azimo Business Focus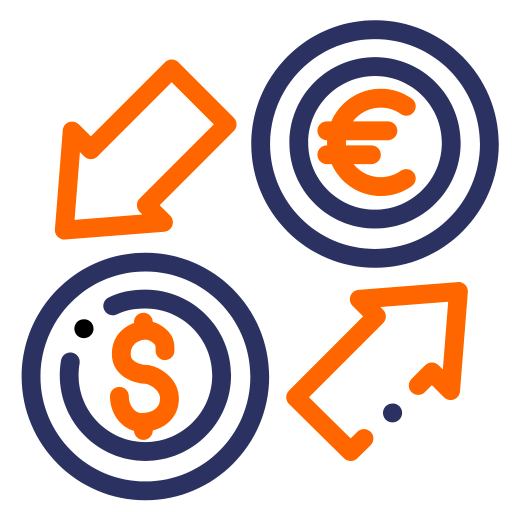 international money transfers
Azimo Products
international payments
international payrolls
Azimo Clients
natural persons
business entities
TorFX Business Focus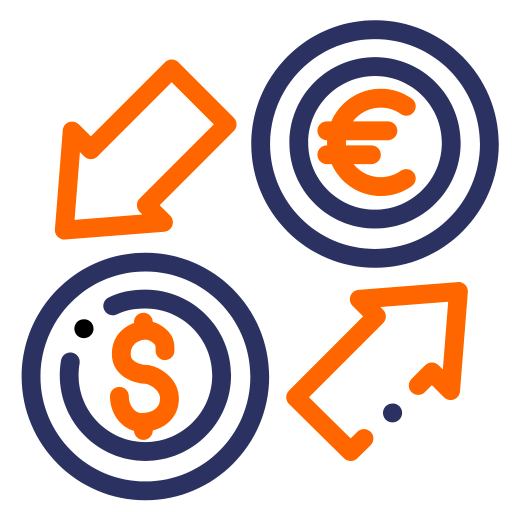 international money transfers
TorFX Products
TorFX Services
money transfers
regular payments
repatriation of funds
TorFX Clients
Compare Money Transfers
Azimo
TorFX
Speed
0-4 days
1-2 days
Amount Range
10.00 GBP - 250,000 GBP
100 GBP - unlimited
Countries
195+ countries
120+ countries
Currencies
150+ currencies
40+ currencies
Sending From

bank accounts
debit cards
credit cards

Receiving To

bank accounts
mobile phone accounts
cash pick-up points

Transfer Options

one-time payments
regular payments
large amounts transfers

Risk Management

spot contracts
forward contracts
market orders
limit orders
stop-loss orders

Make Transfer
Make Transfer
Transfer Costs
Azimo
•Transfer Fees
The exact fee can vary based on where you are sending to and from, and the chosen delivery method.

TorFX
•Transfer Fees
TorFX does not charge anything outside of the actual exchange rate TorFX quotes.
•Exchange Rate
TorFX secures a highly competitive exchange rate.

Transfer Speed
Azimo
On average, a transfer with Azimo takes one working day.
The delivery time of a transfer may vary depending on:
the country the money is being sent to,
the chosen delivery method
and the way a sender pays for the transfer.
Payments done by card are a much faster option, as they only take a few minutes to reach Azimo's account.
In order to transfer money quickly, Azimo holds funds in most currencies around the world which means that it can send money instantly to 60+ countries.
TorFX
It can take 1-2 working days for the money to arrive depending on the currencies involved and the destination country.
Sending Countries
Azimo
Azimo allows to send money from 25 countries, namely:

United Kingdom
Sweden
Norway
Denmark
Switzerland
Poland
Austria
Belgium
Cyprus
Estonia
Finland
France
Germany
Greece
Ireland
Italy
Latvia
Lithuania
Luxembourg
Malta
Netherlands
Portugal
Slovakia
Slovenia
Spain
Receiving Countries
Azimo
Azimo allows to send money to more than 195 countries.
Sending Methods
Azimo
•Bank Account
A sender needs to transfer the full amount from his/her own bank account into Azimo's bank account. This can be done through online banking, calling the bank, or visiting the bank's branch in person.
•Personal Debit and Credit Cards

A sender should be using his/her personal card, so that the name on the card should match the name on his/her Azimo account
The maximum sending amounts for card payments is around 13,500 EUR
Azimo do not accept the following card types:

Prepaid cards
Virtual cards
American Express
Miles & More
TorFX
•TorFX Account
TorFX offers sending money from a sender's TorFX account only.
So, to be able to perform a transfer, a sender should first open an account with TorFX and deposit enough money to this account.
TorFX account can be topped up from the sender's bank account as well as via Visa debit cards and bank cheques. Both the cards and bank cheques should be nominated in GBP. Client funds are held at segregated TorFX's client accounts with Barclays bank.

Receiving Methods
Azimo
•Bank Account
Direct to bank is a transfer when the money is delivered straight to the recipient's bank account in local currency.
•Mobile Top-up
Mobile top-up is a transfer where a sender can add credit to the recipient's local mobile number. Mobile top-ups are usually processed within minutes.
•Mobile Wallet
A mobile wallet is an electronic wallet that allows to store, send and receive money on a cleint's mobile phone.
•Cash Pick-up
Cash pick-up is a transfer when the transfer's recipient can collect as physical cash from over 200,000 secure pick-up locations around the world.
•Home Delivery
Home delivery is a transfer where the money is securely delivered straight to the recipient's door within 24 hours.

TorFX
•Bank accounts
TorFX offers sending money to bank accounts only.

Available Currencies
TorFX
AED (UAE dirham)
AUD (Australian dollar)
BHD (Bahraini Dinar)
BWP (Botswana Pula)
CAD (Canadian dollar)
CHF (Swiss franc)
CNY (Renminbi (Chinese) yuan)
CZK (Czech koruna)
DKK (Danish krone)
EGP (Egyptian Pound)
EUR (Euro)
FJD (Fijian Dollar)
GBP (Pound sterling)
HKD (Hong Kong dollar)
HRK (Croatian kuna)
HUF (Hungarian forint)
ILS (Israeli shekels)
INR (Indian rupee)
JPY (Japanese yen)
KES (Kenyan Shilling)
KWD (Kuwatiti Dinar)
LKR (Sri Lankan Rupee)
MAD (Moroccan Dirham)
MUR (Mauritian Rupee)
MXN (Mexican peso)
MTL (Maltese lira)
NOK (Norwegian krone)
NZD (New Zealand dollar)
OMR (Omani Rial)
PHP (Philippine peso)
PLN (Polish złoty)
QAR (Qatari Riyal)
RON (Romanian new leu)
RUB (Russian ruble)
SAR (Saudi riyal)
SEK (Swedish krona/kronor)
SGD (Singapore dollar)
THB (Thai baht)
TRY (Turkish lira)
TTD (Trinidad and Tobago dollar)
UGX (Ugandan Shilling)
XCD (East Caribbean dollar)
Advantages and Disadvantages
Advantages of Azimo Transfers
•Fast transfers to 195+ countries
•Available for individuals and business entities
•Variety of receiving options
•Variety of sending options
•First two transfers are fee-free

Advantages of TorFX Transfers
•Spot and forward contracts
•Available to personal and business customers
•Dedicated account managers

Disadvantages of Azimo Transfers
•Sending money available from Europe only
•May not be the cheapest option

Disadvantages of TorFX Transfers
•Bank-to-bank transfers only
•No cash exchange or pre-paid travel cards

How Azimo Transfers Work
1.
Login or register
Login or register at Azimo website.
2.
Enter recipient details and amount
Set up the transfer by entering all details yourself or requesting them via Azimo's app.
3.
Pay securely
Visa, Master Card, Maestro and bank transfers accepted.
4.
Transfer processed
Money from our local partner's account is sent to your recipient's bank or cash pick-up point.
5.
Money delivered
Money can be delivered in minutes to a few days, depending how fast your recipient's bank can process it.
6.
Transfer completed
You receive e-mail confirmation.
How TorFX Transfers Work
1.
Register with TorFX
Registering online or by phone with TorFX is fast, free and easy.
2.
Get a Rate
Once registered you can get a quote or secure a rate online or over the phone.
3.
Arrange Your Transfer
Buy currency online or over the phone with your account manager.
4.
Complete transfer
Your purchased currency will arrive safely into your nominated bank account.
See Also