How to Open DynaPay Account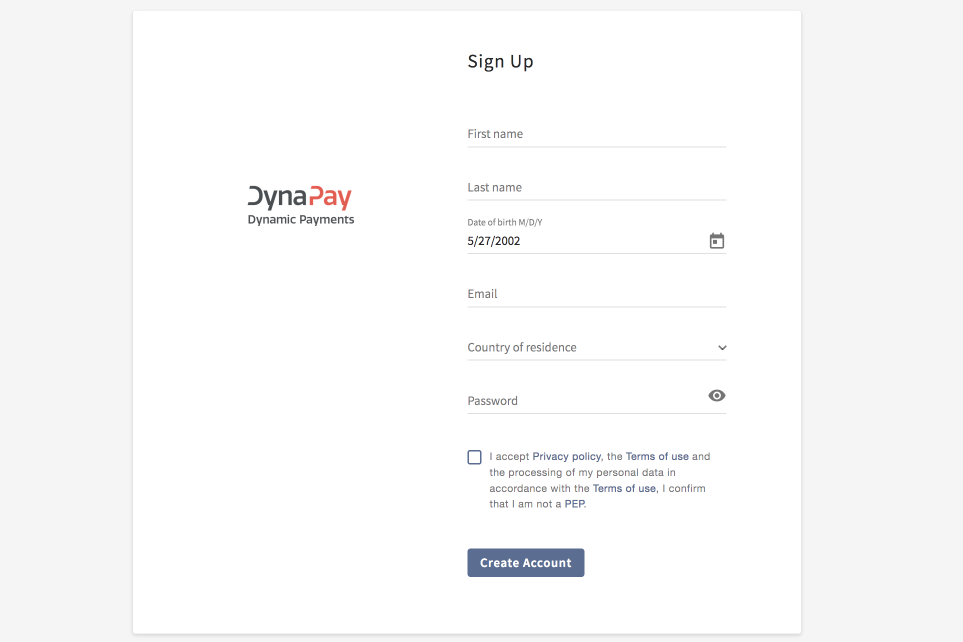 1.
Provide your details
online
2.
Upload your
proof of identity
3.
Upload your
proof of address
4.
Account is ready to use in
15 minutes
•Proof of Identity. Depending of the client's country, DynaPay accepts the following documents: passport, national ID card, driving license.
•Proof of Address. These documents are accepted as a proof of address: utility bill, bank statement, tax return.