How to Open Neat Global Account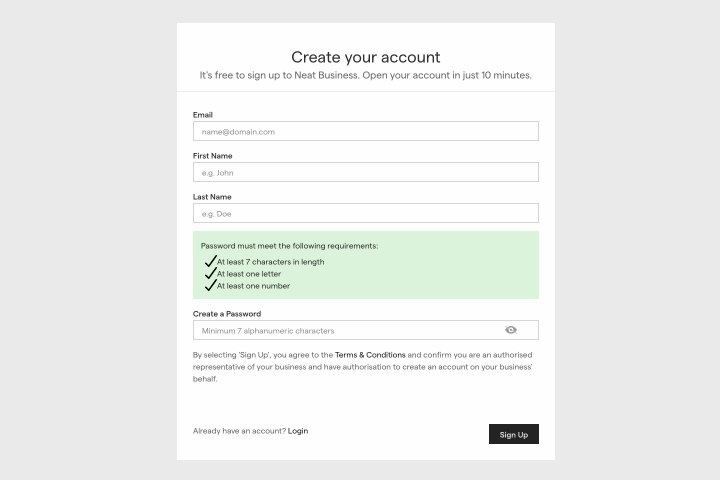 1.
Provide your details
online
2.
Upload your
copy of passport
3.
Upload your
business registration certificate
4.
Account is ready to use in
a few days
•Passports. Neat requires copies of passports of a company's directors and shareholders.
•Corporate Documents. Neat does not require to provide corporate documentation such as annual returns or a certificate of incorporation because these documents can be downloaded by Neat directly from corresponding companies registries.
•Legal Forms. Neat accepts limited companies, registered sole proprietors and partnerships.