How to Open Nexpay Account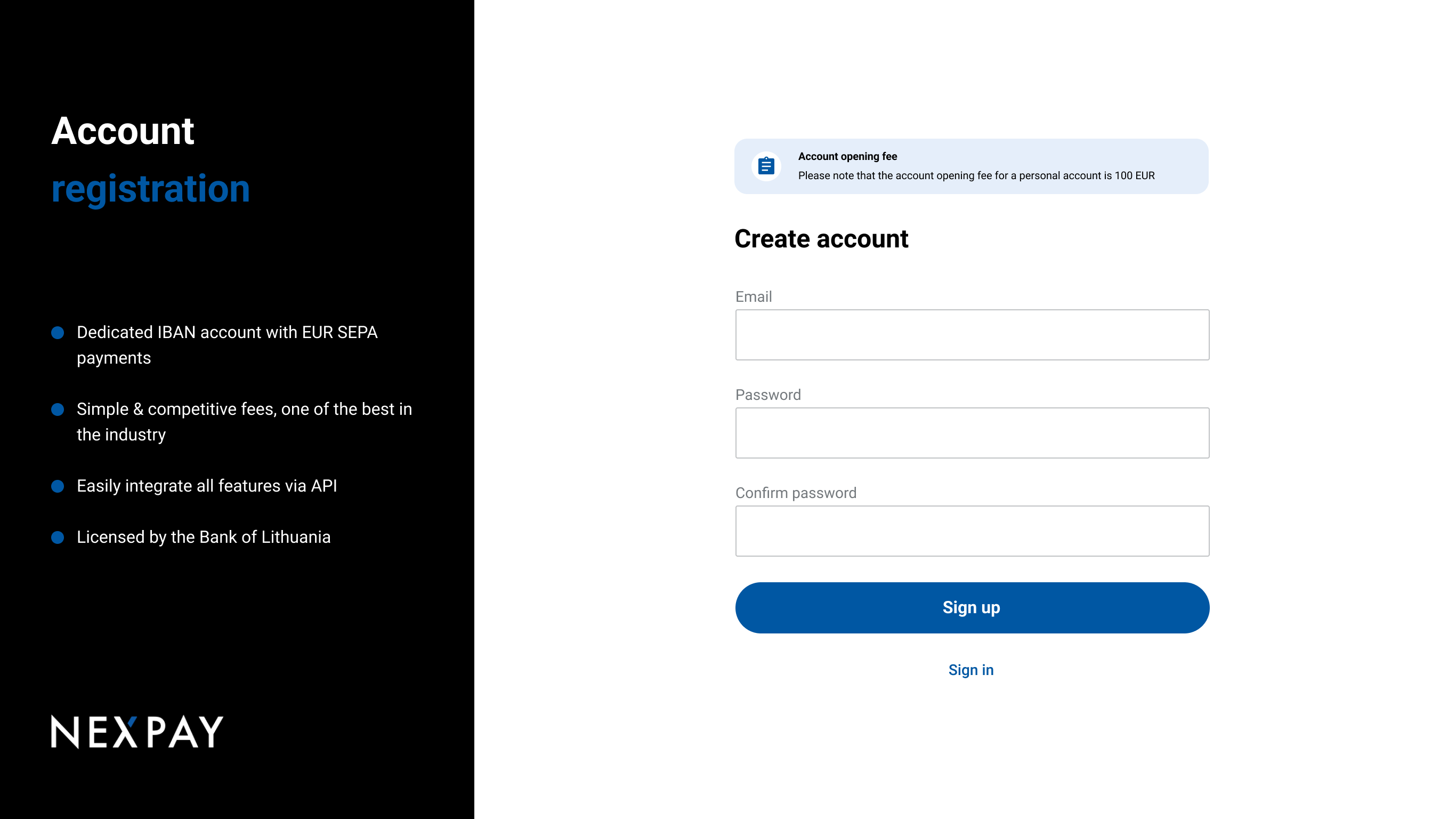 1.
Provide your details
online
2.
Upload your
proof of identity
3.
Account is ready to use in
a few hours
•Globitex offers three different account types: Level 1, Level 2 and Individual EURO Wallet.
•Level 1 account is limited to operations with cryptocurrencies only (namely, to deposit, trade and withdraw cryptocurrencies). A customer will need to confirm her/his e-mail, phone number and set up the 2-Step Verification.
•Level 2 account also allows to deposit and withdraw fiat currencies, but within certain limits. In order to upgrade to Level 2 account a customer will have to verify her/his identity and provide some basic information about her/himself.
•Individual EURO Wallet allows to manage EUR payment operations from the Globitex cryptocurrency exchange platform.