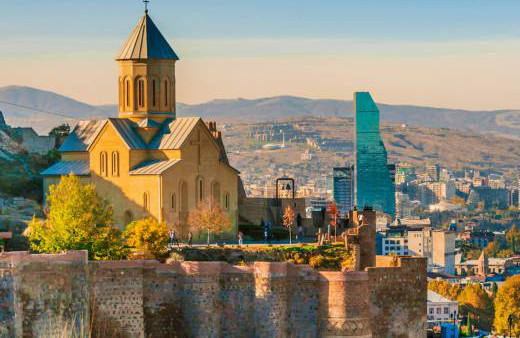 Location
Western Asia/Eastern Europe
EU Status
not a member
Georgia is a developing country in the Caucasus region, located at the crossroads of Western Asia and Eastern Europe. Georgia is a member of Eastern Partnership, a joint initiative of the European Union and six Eastern European Partners, intended to provide an avenue for discussions of trade, economic strategy, travel agreements.
Currency
GEL (Georgian lari)
Population (2019)
3,723,464 (0.00%)
Nominal GDP
n/a
Credit Ratings (as of Aug 2020)
BB-/Ba2/BB
Georgia has an emerging free market economy, supported by a relatively free and transparent atmosphere in the country. Tourism is one of the fastest growing sectors of the local economy, which has high potential for further development.
Georgia signed 29 double taxation agreements.
Georgia didn't sign the automatic information exchange agreement and didn't indicate a timeline of the start of the automatic information exchange.
Georgia has FATCA agreement with the U.S. in effect since 10 July 2015 (Intergovernmental Agreement Model 1).
Number of Banks
16
Consolidated Banking Assets
n/a
Deposit Guarantee
15,000 GEL
Georgian banking sector is highly concentrated, private banks with domestic and foreign-controlled banks from the neighbouring countries dominate the market. Most of the banks in Georgia operate as universal banks.
See Also
Related Articles