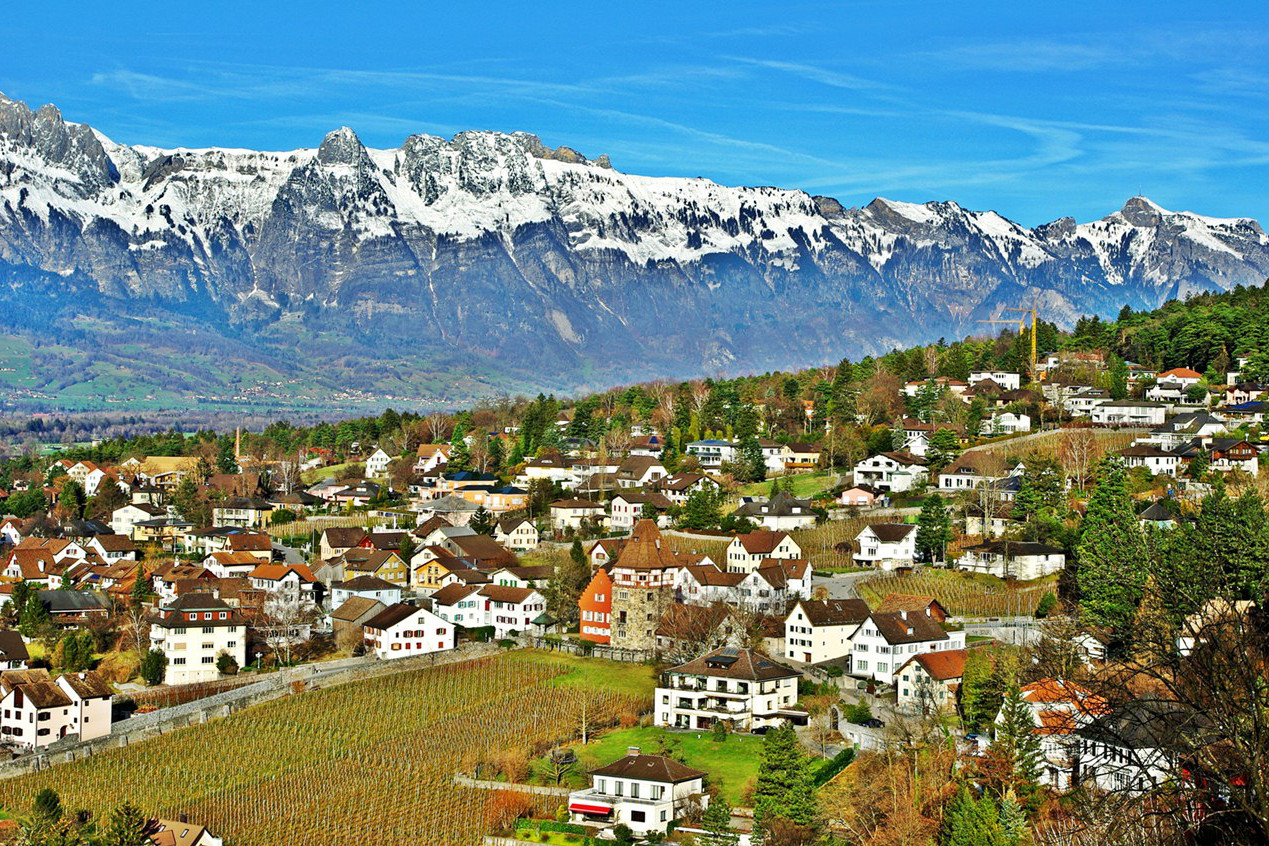 Location
Central Europe
EU Status
not a member
Liechtenstein is a micro-state situated entirely in the Alps and bordering Switzerland and Austria.
Currency
CHF (Swiss franc)
Population (2019)
38,378 (+0.01%)
Nominal GDP (2018)
5.8 bln EUR (+0.02%)
Credit Ratings (as of Nov 2020)
-/-/-
Liechtenstein has an very diverse national economy with numerous small and medium-sized enterprises. The high value-added is particularly due to the strong industrial sector and financial services. Financial services traditionally contribute about 25% of Liechtenstein's gross value added. The attractiveness of Liechtenstein as a financial centre is enhanced by the political continuity of the country, its stable currency (Swiss Franc) and legal certainty.
Withholding tax rates in Liechtenstein are 0.0-0.0 %. Liechtenstein signed 10 double taxation agreements.
Liechtenstein signed the automatic information exchange agreement on 29 October 2014 and committed to start the automatic information exchange in September 2017.
Liechtenstein has FATCA agreement with the U.S. in effect since 19 May 2014 (Intergovernmental Agreement Model 1).
Number of Banks
13
Consolidated Banking Assets (2015)
60,556.00 mln CHF (-4.42%)
Deposit Guarantee
100,000 CHF
Liechtenstein banks have always specialised in private banking and wealth management, these banks do not engage in investment banking. They are among the best-capitalised banks in Europe. Compared to other European countries, they have a high equity ratio of 15% on average and did not require state aid during the financial crisis.
See Also