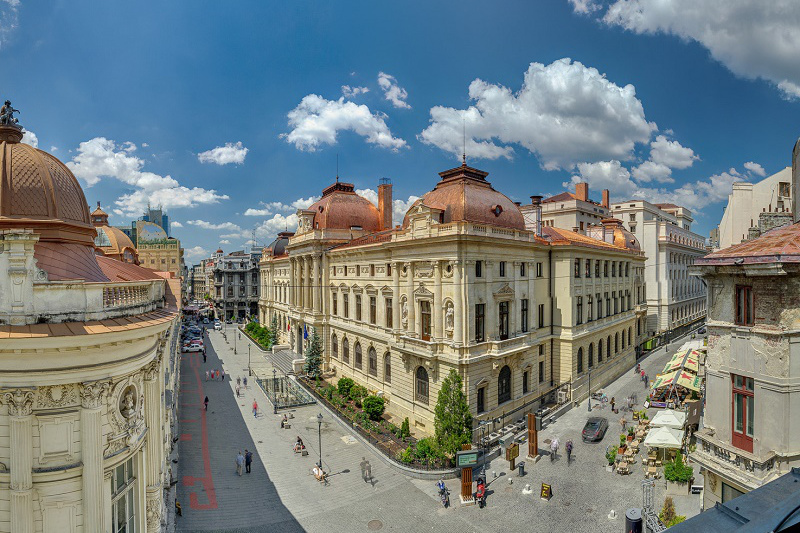 Location
Southeastern Europe
EU Status
member since 2007
Romania is a country in Southeastern Europe, a member of the European Union since 2007.
Currency
RON (Romanian new leu)
Population (2019)
19,414,458 (-0.01%)
Nominal GDP (2019)
223.3 bln EUR (+0.09%)
Credit Ratings (as of Nov 2020)
BBB-/Baa3/BBB-
Romania is an upper-middle income country with main industries being electric machinery and equipment, auto assembly, textiles and footwear, light machinery, metallurgy, chemicals, food processing, petroleum refining, mining, timber, construction materials.
Withholding tax rates in Romania are 0.0-16.0 %. Romania signed 80 double taxation agreements.
Romania signed the automatic information exchange agreement on 29 October 2014 and committed to start the automatic information exchange in September 2017.
Romania has FATCA agreement with the U.S. in effect since 28 May 2015 (Intergovernmental Agreement Model 1).
Number of Banks
74
Consolidated Banking Assets (2019)
106.76 bln EUR (+7.03%)
Deposit Guarantee
100,000 EUR
The banking sector of Romania is highly concentrated and is dominated by foreign-controlled banks. Banks in Romania operate as universal banks.
See Also