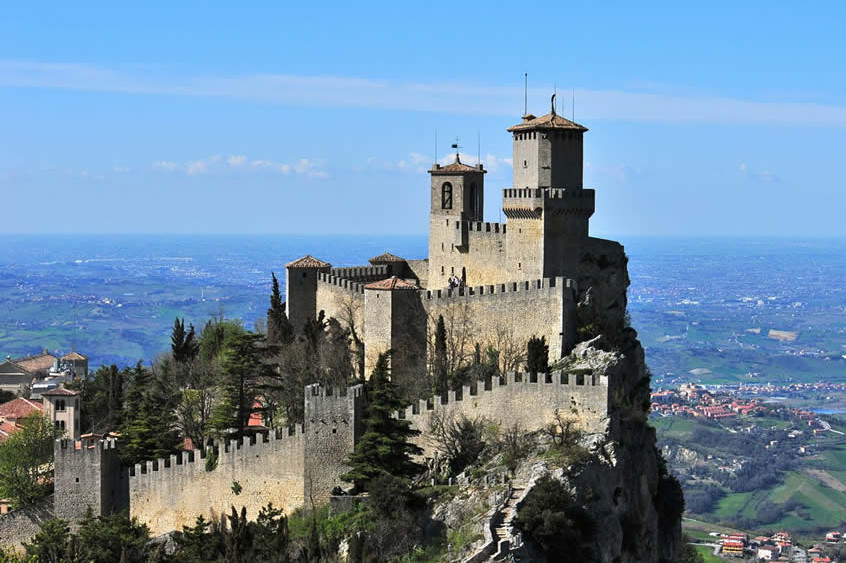 Location
Southcentral Europe
EU Status
not a member
San Marino is a microstate in the middle of the Italian Peninsula and surrounded by Italy.
Currency
EUR (Euro)
Population (2019)
34,590 (0.00%)
Nominal GDP (2017)
1.4 bln EUR (+0.02%)
Credit Ratings (as of Nov 2020)
BB+/-/-
San Marino has highly stable economy, relied on tourism, banking, and manufacturing and export of ceramics, clothing, fabrics, furniture, paints, spirits, tiles, and wine.
Withholding tax rates in San Marino are 0.0-11.0 %. San Marino signed 19 double taxation agreements.
San Marino signed the automatic information exchange agreement on 29 October 2014 and committed to start the automatic information exchange in September 2017.
San Marino agreed in substance to use FATCA on 30 June 2014 (Intergovernmental Agreement Model 2): the text of the IGA has not been released and financial institutions operating in San Marino are allowed to register on the FATCA website consistent with the treatment of having an IGA in effect provided that San Marino continues to demonstrate firm resolve to sign the IGA as soon as possible.
Number of Banks
7
Consolidated Banking Assets (2017)
4,797.88 mln EUR (-3.24%)
Deposit Guarantee
50,000 EUR
See Also