Operations with Cryptocurrencies
No
Paytend Europe UAB do not conduct operations with cryptocurrencies.
See Also
Company Details
Country of Registration

Lithuania
Authorized By
Bank of Lithuania
Authorization Number
LB000480
Paytend Europe UAB is authorized by the Bank of Lithuania (authorization number LB000480).
Due to EEA passport rules Paytend Europe UAB, can conduct its activities in any of the 31 EEA member states. Paytend Europe UAB do not participate in deposit guarantee schemes.
Contacts
Mesiniu Str 5, Vilnius, Lithuania
Website Languages

Chinese
Similar EMIs

Paysafe Financial Services Ltd (United Kingdom)
digital payment solutions for businesses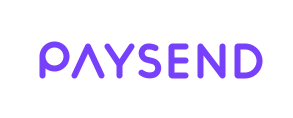 PaySend Plc (United Kingdom)
mobile application for money transfers

Paysera LT UAB (Lithuania)
providing e-money and e-payment solutions

Perfect Card DAC (Ireland)
financial products for companies and consumers

UAB Pervesk (Lithuania)
providing payment solutions

Phoenix Payments UAB (Lithuania)
See Also