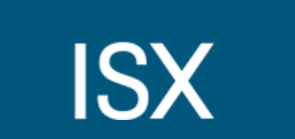 Business Focus
supporting ISX operations
Skiptimynt ehf. is an electronic money institution focused on supporting ISX operations. Skiptimynt ehf. offers cryptocurrency trading.
Operations with Cryptocurrencies
Skiptimynt ehf. offers the following operations with cryptocurrencies:
Supported Cryptocurrencies
Skiptimynt ehf. conducts operations with Auroracoin, Bitcoin.
Alternatives to Skiptimynt ehf. Crypto Solutions
See Also
Company Details
Country of Registration

Iceland
Company Number
481014-0500
Authorized By
Financial Supervisory Authority
Skiptimynt ehf. is authorized by the Financial Supervisory Authority.
Due to EEA passport rules Skiptimynt ehf., can conduct its activities in any of the 31 EEA member states. Skiptimynt ehf. do not participate in deposit guarantee schemes.
Contacts
Engjateigi 3, 105, Reykjavík, Iceland
Website Languages

Islandic
Similar EMIs

Circle UK Trading Ltd (United Kingdom)
global crypto finance

Paybase Ltd (United Kingdom)
providing flexible payments solutions

Revolut Ltd (United Kingdom)
offering banking services

Skrill Ltd (United Kingdom)
developing global payment solutions

Webmoney Europe Ltd (United Kingdom)
providing a global settlement system

Wirex Ltd (United Kingdom)
providing crypro exchange platform
See Also