Business Focus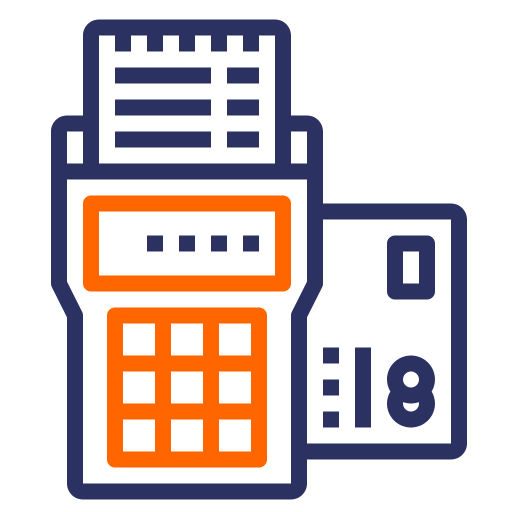 payment solutions for businesses
UAB "Speedyteller" is an electronic money institution focused on payment solutions for businesses. UAB "Speedyteller" offers business accounts with IBAN, debit cards, invoice management, expense management, invoice factoring to companies, freelancers. In 2019 UAB "Speedyteller" had total customer funds to be safeguarded of 0.00 EUR, UAB "Speedyteller" generated gross profit of 0.00 EUR. Incorporated in Lithuania, UAB "Speedyteller" is authorized and regulated by the Bank of Lithuania.
Products
business accounts with IBAN
debit cards
Services
invoice management
expense management
invoice factoring
Business Account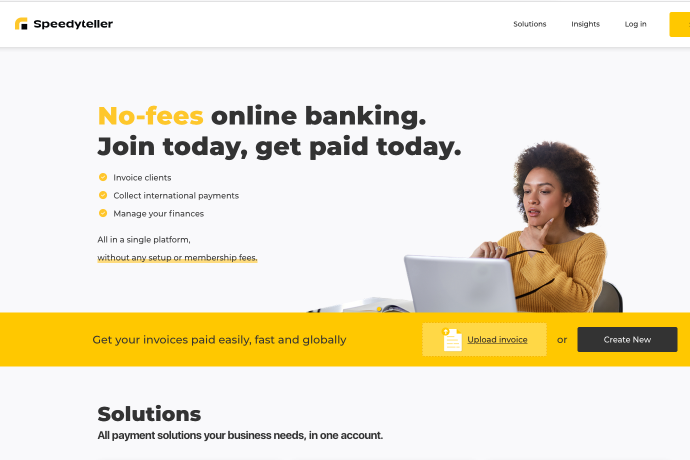 Payment Cards
physical
virtual
Personal IBAN
available (LT IBAN)
Pricing Plans
single for all customers
Currency
Business Account is a single-currency account, allowing the account holder to have funds in EUR only.
Payment Cards
Payment cards are not offered together with Business Account.
IBAN Countries
Personal IBANs assigned to Business Account belong to Lithuania.
Personal IBAN vs EMI Banking Details
While "Speedyteller" uses an account holder's personal IBAN for some operations, "Speedyteller"'s own banking details are used for the others.
Pricing Plans
Business Account is offered with a single pricing plan for all customers.
offered to: Europe
SEPA Outgoing 0.00 EUR
SEPA Incoming 0.00 EUR
Alternatives to "Speedyteller" Business Account
See Also
Operations with Cryptocurrencies
No
"Speedyteller" do not conduct operations with cryptocurrencies.
Crypto-Related Activities
Accounts for crypto businesses
Transfers to crypto platforms
Transfers from crypto platforms
"Speedyteller" do not conduct any crypto-related acitivities.
See Also
Financial Highlights
Customer Funds (2019)
0.00 EUR
Gross Profit (2019)
0.00 EUR
Total Equity (2019)
535,000.00 EUR
Company Details
Country of Registration
Lithuania
Company Number
304922391
Authorized By

Authorization Number
LB001935
Authorization Granted
5 December 2019
UAB "Speedyteller" is authorized by the Bank of Lithuania (authorization number LB001935). The authorization was granted on 5 December 2019.
EEA Passport
Yes
Deposit Guarantee
No
Due to EEA passport rules UAB "Speedyteller", can conduct its activities in any of the 31 EEA member states. UAB "Speedyteller" do not participate in deposit guarantee schemes.
See Also
Contacts
Mėsinių g. 5, 01133, Vilnius, Lithuania
Website Languages
English
Similar EMIs

UAB Seven Seas Europe (Lithuania)
facilitating payments between Europe and China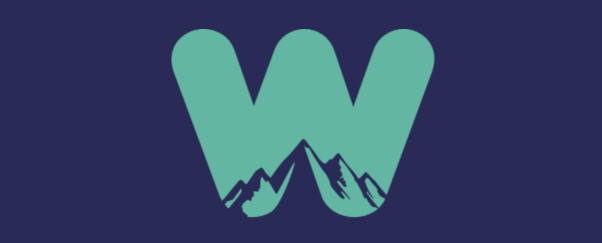 UAB "Silvergate LT" (Lithuania)
providing IBAN accounts

SISALPAY S.P.A. (Italy)
providing IBAN accounts and payment cards

SWAN (France)
alternative banking solutions

UAB TeslaPay (Lithuania)
providing payment cards and IBAN accounts

Transactive Systems Ltd (United Kingdom)
online payments throughout the UK and Europe
See Also